BREAKING: Brinks Robbery Driver Judith Clark Granted Parole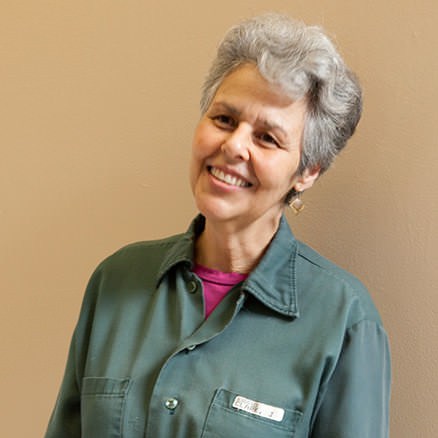 Judith Clark, the getaway driver in a deadly Brinks truck robbery has been paroled.
New York State Parole Board: "After 38 years in prison and six months shy of her 70th birthday, Judith Clark was granted parole today by the State Parole Board."
"Today's ruling by the parole board is a cruel and unjust slap in the face to the families of Sergeant Edward O'Grady, Officer Waverly "Chipper" Brown and Brinks guard Peter Paige. This perversion of justice is a sad continuation of the deadly assault on police officers happening across our Nation and signals to the criminal element that it is open season on cops. The parole board and the elected officials responsible for allowing this domestic terrorist to walk free should be ashamed." – County Executive Ed Day
"I am not sure that we can adequately put into words the utter disgust and disappointment our members feel after today's decision to grant Judith Clark parole. It is an understatement to say that this is an absolute travesty of justice. This decision is a total slap in the face to all Americans. It completely disregards the reckless and willful acts of a convicted domestic terrorist and should outrage every good citizen in our County, State and Nation. Please make no mistake about it, Judith Clark is a domestic terrorist. She was a member of the Weather Underground and played a key role in the murders of Police Officer Waverly "Chip'" Brown, Sergeant Edward O'Grady and Brinks Guard Peter Paige. This group's anti-American sentiment was the driving force behind their terroristic activities. How ironic is it that the same America Judith Clark despised, has now afforded her freedom. I know that I speak for all the victims' families, the residents of Rockland County, and Law Enforcement officers from here and all across this country in saying that I am disgusted by this decision." – Larry Ayers, President – Rockland County PBA
INBOX: "After 38 years in prison and six months shy of her 70th birthday, Judith Clark was granted parole today by the State Parole Board."

— Liz Benjamin (@CTLizB) 17 Aibreán 2019
VIDEO: Senator Skoufis Grills Dept. of Health Commissioner on COVID-19 Nursing Home Deaths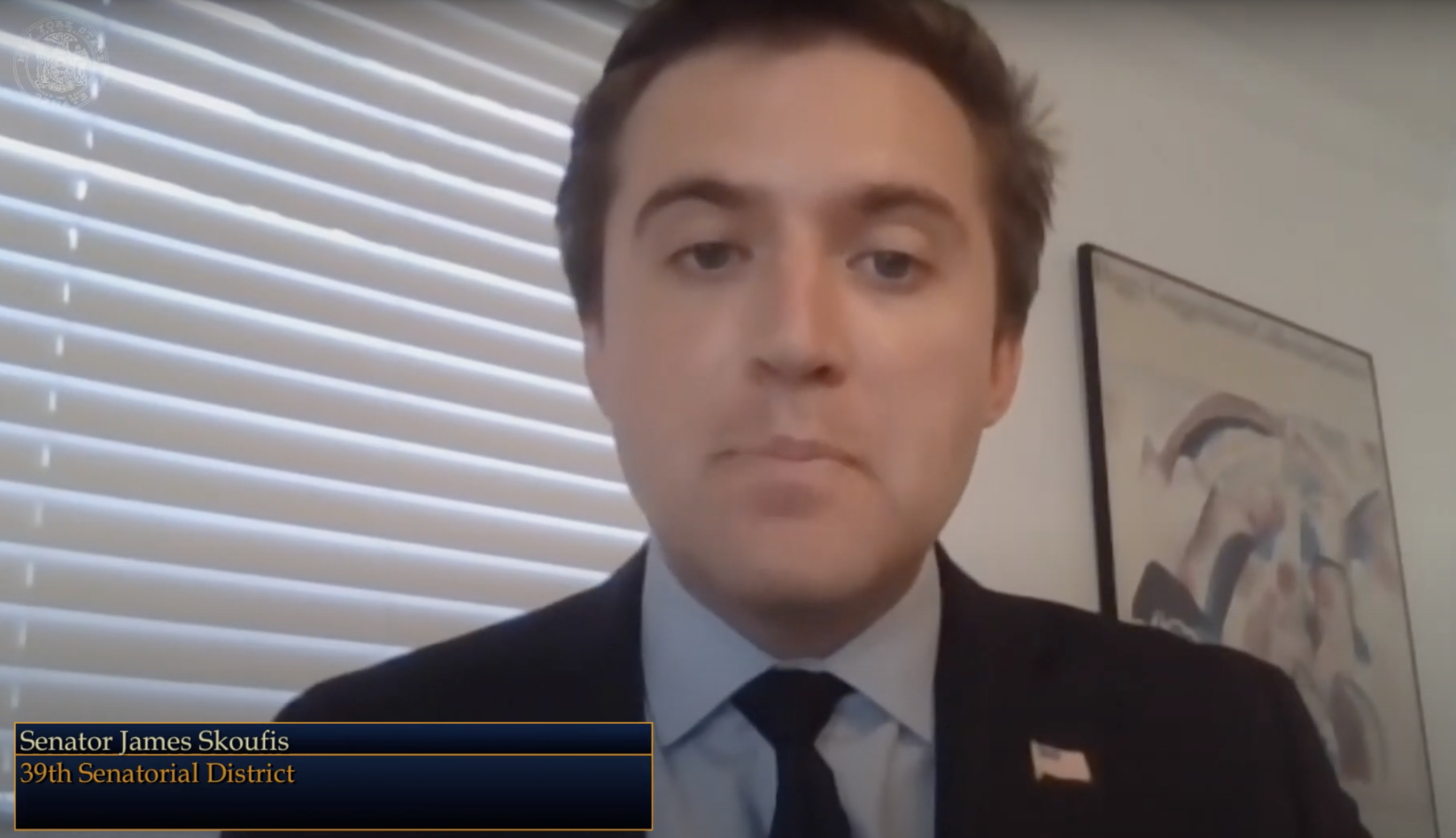 "As it stands, someone who's in a nursing home as a resident gets infected in their nursing home, but loses their life in a hospital or elsewhere is not counted as a COVID nursing home death. So, first, how many other states similarly do not count the aforementioned as a nursing home death?" asked Senator James Skoufis.
"I can't give you the answer on the number of states. I know that the data that's coming into the CDC, and I've spoken to the CDC many times is quite fragmented regarding different states," said NYS DOH Commissioner Howard Zucker.
Senator Skoufis believes New York's counting method "misrepresents the true scale of this crisis" in nursing homes. Commissioner Zucker was not able to provide the number of nursing home residents who have died as a result of COVID in hospitals at this time saying he needs to make sure he has an accurate number.
Officials Unveil New Village of Haverstraw Fitness Court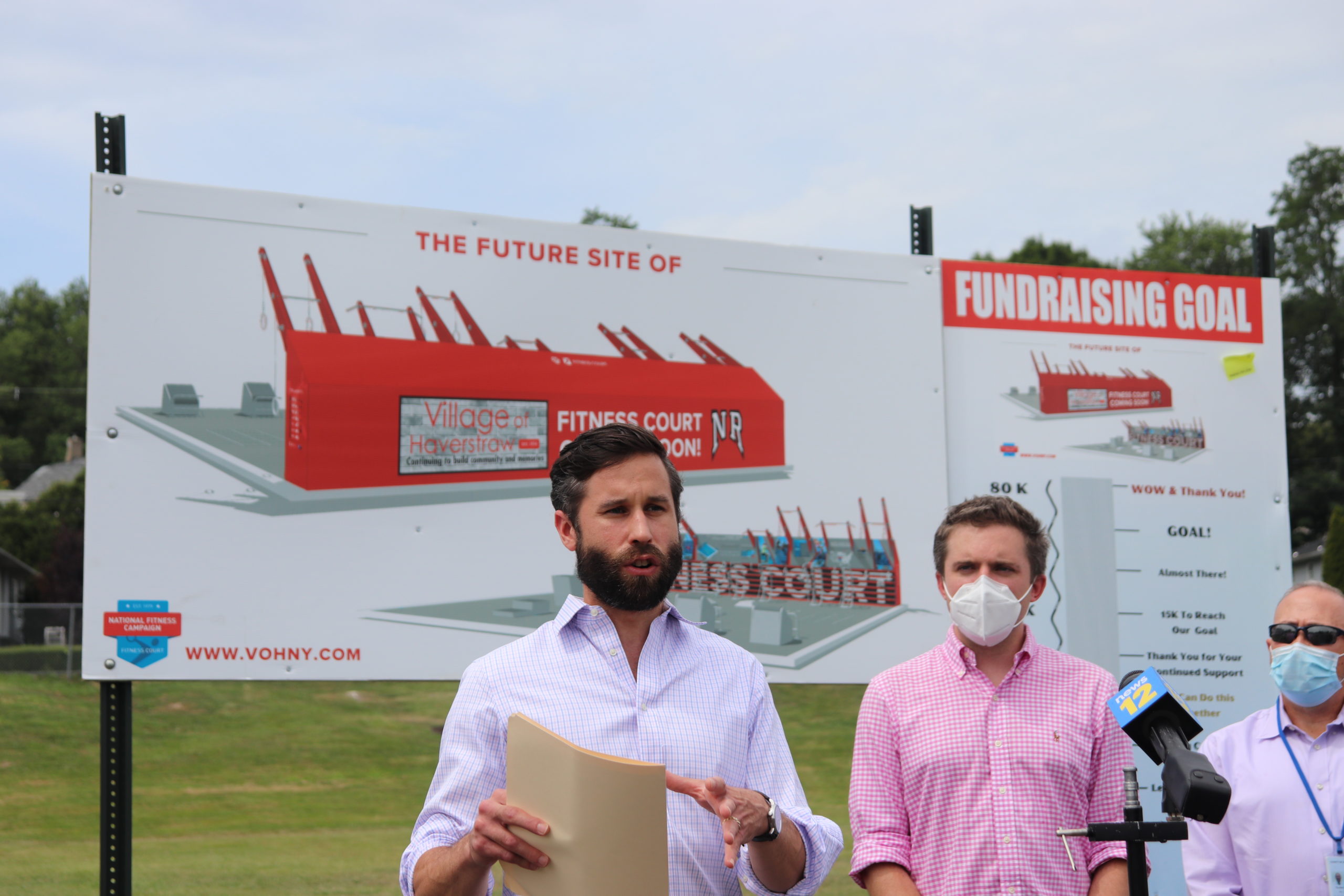 HAVERSTRAW, NY – Assemblyman Ken Zebrowski, Senator James Skoufis, Village of Haverstraw Mayor Michael Kohut and Trustees joined together to unveil the new and future site of the Haverstraw Fitness Court.
View the full press conference below
Senator James Skoufis and Assemblymember Ken Zebrowski together secured $100,000 in funding for this project. The Fitness Court is a state-of-the-art, digitally connected platform for adults of all ages and abilities to develop healthy habits and maintain long-term wellness.
To donate, visit voh-ny.com