BRIDGES Implements BioProtect Technology at New Offices to Combat Spread of COVID-19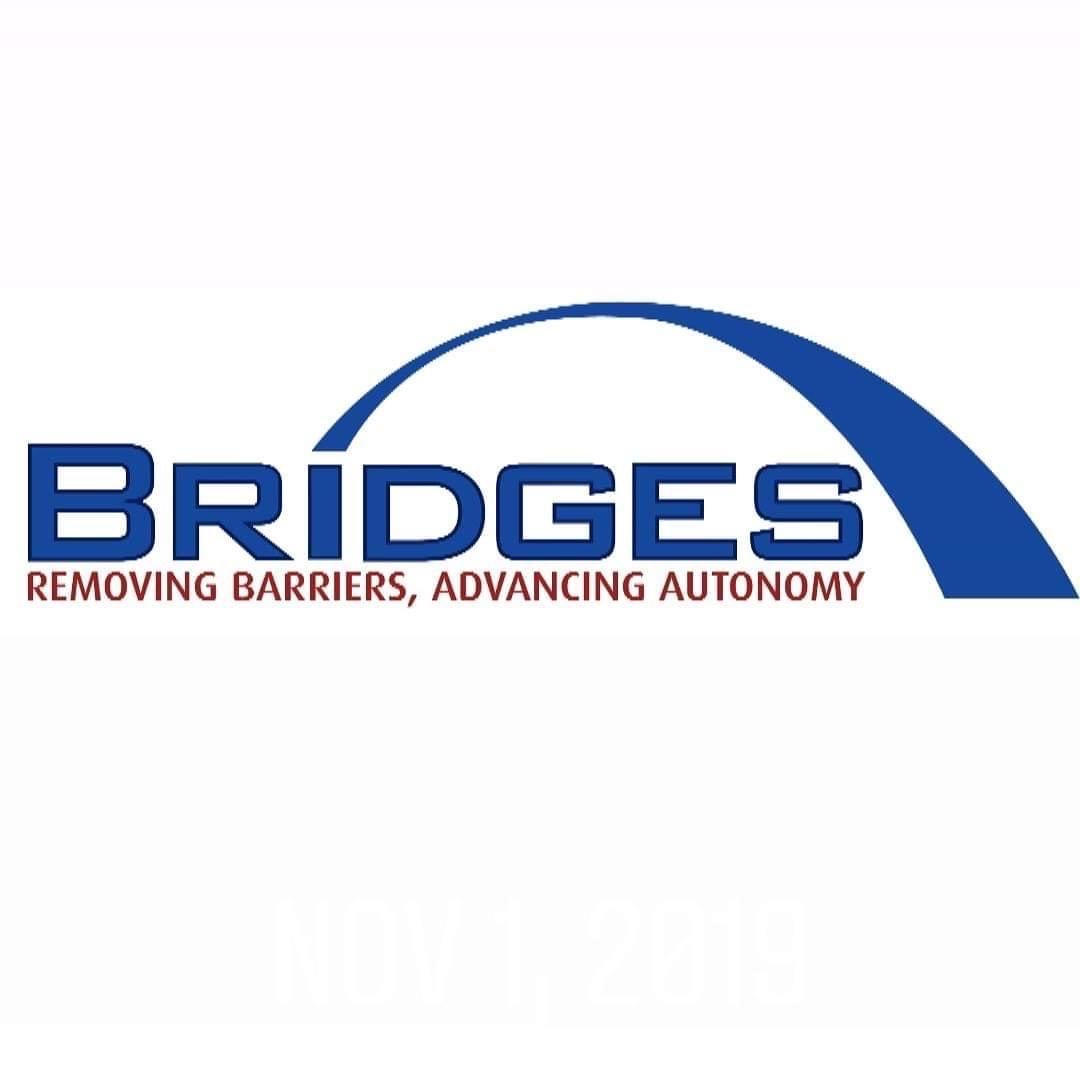 WEST NYACK, NY – BRIDGES, a not-for-profit organization dedicated to advocacy and leadership on behalf of people with disabilities, announced they recently had their new offices in the Palisades Mall treated with an innovative product called BioProtect which will provide protection for up to three months.
Atlantic, Tomorrow's Office, an office technology company based in New York City, recently partnered with ViaClean Technologies to offer applications of BioProtect. BioProtect is registered with the EPA, and is a safe, water-based coating that can be applied to all types of surfaces for continuous antimicrobial protection for up to 90 days.
"We are very much attuned to the health of our clients and our staff and this technology offered an ideal solution for us," says BRIDGES Executive Director Carlos Martinez. "Instead of sanitizing each time a surface is touched, according to research, BioProtect keeps working for weeks and even months at a time. This technology, in addition to our other safety measures, adds to the peace of mind of staff and all those we serve."
BioProtect is applied via an electrostatic sprayer and forms a durable and consistent bond with both non-porous and porous surfaces, creating an effective antimicrobial coating. It essentially becomes part of the surface, creating a field of nanospikes that mechanically kill bacteria, mold, viruses, or other microbes that come into contact with the surfaces by piercing and rupturing their cell membrane. This method prevents the microbes from mutating and adapting into "superbugs" that are difficult to manage. It is colorless and odorless and does not contain Triclosan, heavy metals, arsenic, titanium, phenols or poisons. It is so safe that it has been approved by the EPA and FDA as a food contact surface preservative. In addition to BRIDGES, the City of New Rochelle has contracted with Atlantic, Tomorrow's Office to have its entire public-school system protected with BioProtect.
WATCH THE PROCESS BELOW
"We applaud BRIDGES not only for its exceptional work on behalf of people with disabilities, but also for its demonstrated commitment to the health and safety of its constituents and staff; understanding that health and safety are paramount today. We also commend BRIDGES for having the vision to embrace BioProtect's revolutionary safe and effective proactive protection. We partnered with ViaClean because we see BioProtect's vast potential to help organizations safely resume operations in a post-COVID world while giving their constituents invaluable peace of mind," stated Jason Weiss, Executive Vice President of Atlantic, Tomorrow's Office.
DEC Announces 2023 Exam Dates for Licensed Guides Program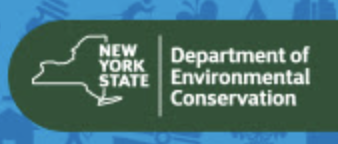 Online Exams to Become Camping, Fishing, Hiking, Hunting, Whitewater Rafting, Canoeing or Kayaking, and Rock or Ice Climbing Guides
New York State Department of Environmental Conservation (DEC) Commissioner Basil Seggos today announced exam schedules for individuals seeking to become licensed guides. DEC is offering exams for guiding in camping, fishing, hiking, hunting, whitewater rafting, canoeing or kayaking, and rock or ice climbing.
"Licensed guides play a crucial role in safely introducing New Yorkers to the many natural treasures around them," Commissioner Seggos said. "I encourage outdoor enthusiasts who want to pass on their knowledge to others to take the exam and grow their environmental stewardship."
A guide must be at least 18 years of age. Guides offer services for hire, directing, instructing, or aiding others in a variety of recreational activities. DEC's Special Licenses Unit administers licensing of outdoor guides. Applicants are not required to be New York State residents to receive a license.
To provide enhanced access to examinations, DEC is offering licensed guide examinations online in 2023. Dates and registration details are below:
Feb. 3, 2023 – 8 a.m. to 11 p.m. Registration must be received by Feb. 1, 2023;
March 11, 2023 – In-person examinations will be offered at the New York State Outdoor Guides Association winter rendezvous meeting. Registration must be received by March 4, 2023;
March 31, 2023 – 8 a.m. to 11 p.m. Registration must be received by March 29, 2023;
May 12, 2023 – 8 a.m. to 11 p.m. Registration must be received by May 10, 2023;
June 23, 2023 – 8 a.m. to 11 p.m. Registration must be received by June 21, 2023;
July 7, 2023 – 8 a.m. to 11 p.m. Registration must be received by July 5, 2023;
Sept. 15, 2023 – 8 a.m. to 11 p.m. Registration must be received by Sept. 13, 2023; and
Oct. 13, 2023 – 8 a.m. to 11 p.m. Registration must be received by Oct. 11, 2023.
To register, directions are available on DEC's 2023 Licensed Guide Exams Registration website. Applicants will receive an email acknowledging registration and an additional one-time link for use to access the website on the date of the exam. Upon successful completion of the exam(s), applicants will receive information on applying for the appropriate guide license, including an application form. Please do not send applications or fees prior to passing the examination(s).
An outline of exam content, a study guide, and additional information can be found on the DEC Licensed Guide Program website. The Fieldbook, a reference book published by the Boy Scouts of America, is also recommended and can be found at a local library or bookstore. A list of current New York State Licensed Guides is available online.
For questions or assistance, contact the Special Licenses Unit at NYS DEC Special Licenses Unit, 625 Broadway, Albany, NY 12233-4752; Phone: 518-402-8985, Fax: 518-402-8925; Email: [email protected]gov.
DEC's Annual Tree and Shrub Seedling Sale is Now Open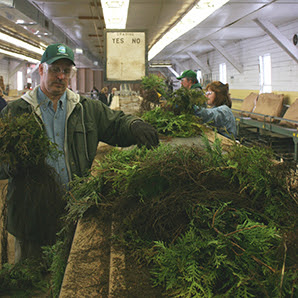 The Colonel William F. Fox Memorial Saratoga Tree Nursery annual spring seedling sale is open to the public and runs until May 12. Each year, the nursery offers low-cost, New York-grown tree and shrub species for sale to encourage plantings that help conserve the state's natural resources and foster the next generation of forests.
Trees provide a variety of benefits:
Absorbing carbon dioxide from the atmosphere, making them a powerful tool in the fight against climate change;
Helping to lower heating and cooling costs;
Providing food and shelter for wildlife;
Improving water quality by filtering runoff;
Preventing erosion;
Supplying a variety of wood products that support local economies; and
Increasing our overall health and well-being.
DEC's tree nursery grows more than 50 conifer and hardwood species from local seed sources, creating seedlings that are well-suited to our state's climate. They are available in bundles of 25 or more, plus there are several mixed species packets for those looking for a variety. Seedlings are a minimum of five inches tall and are one to three years old depending on the species. For more information including how to order, visit the Spring Seedling Sale webpage on DEC's website. Some species sell out early, so it is recommended to place orders by phone for the most up-to-date availability information.
Free Seedlings Available for Youth Education Through the School Seedling Program
Applications are now being accepted for the nursery's School Seedling Program. From now until March 31, schools and youth education organizations across New York State may apply to receive up to 50 free tree or shrub seedlings to plant with their students.
All schools (public, private, nursery, elementary, secondary, vocational, college or university), homeschool groups, and any youth education-based organization may apply, provided trees are planted within New York State. Individual homeschools must apply through a homeschool group, co-op, or other association. Seedlings are two to three years old, about four to 12 inches tall, and bare-root. There are three packets available – 50 white spruce, 25 red oak, or 30 mixed shrub species good for wildlife habitat – and each school or organization may only receive one packet per year. Visit DEC's website for more information and to apply online. For assistance or questions, contact the Colonel William F. Fox Memorial Saratoga Tree Nursery at [email protected] or 518-581-1439.