Breaking: Rockland DA's Office Execute Search Warrant at Hi-Tor Animal Shelter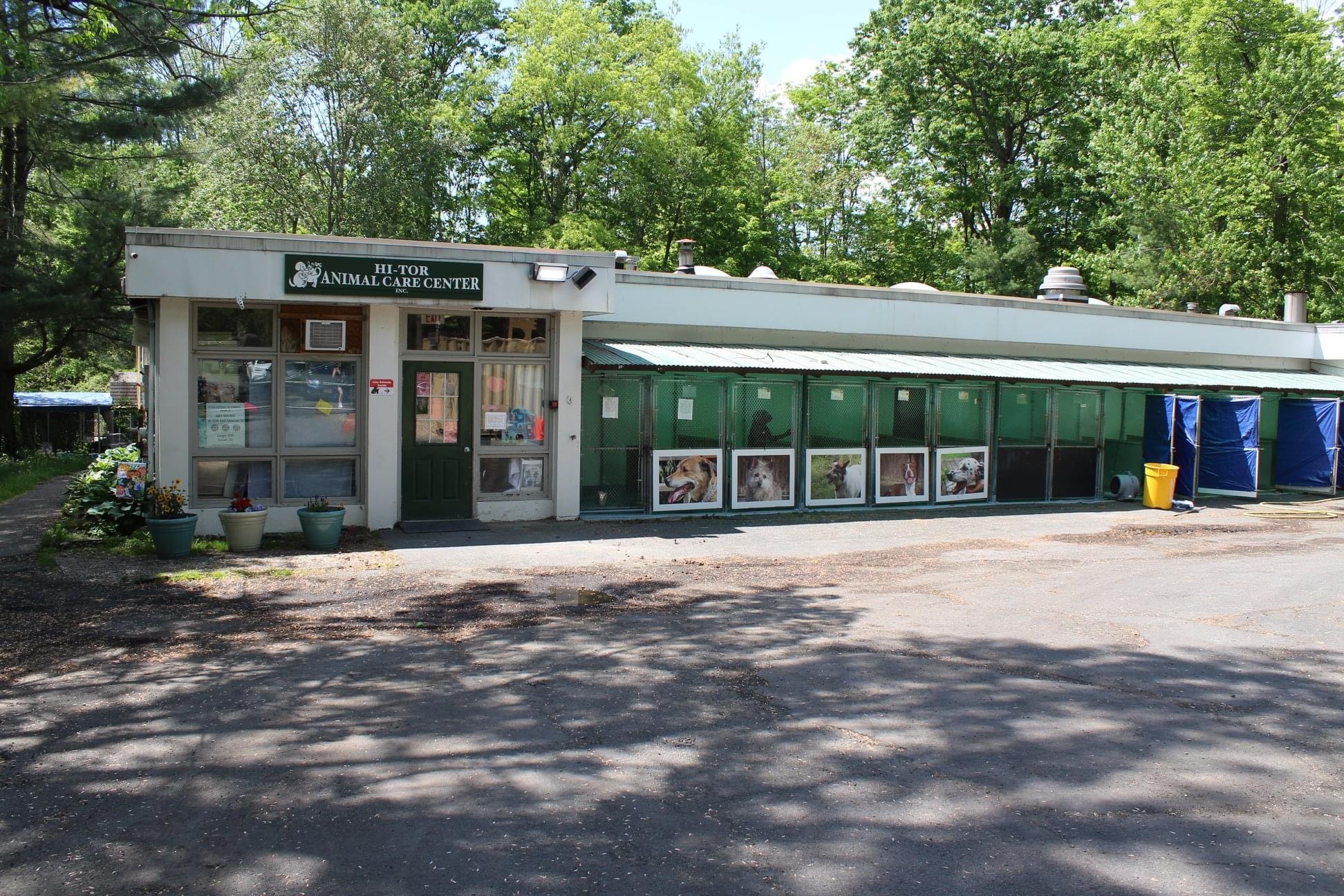 POMONA, NY – The Rockland County District Attorney's Office executed a search warrant at Hi-Tor Animal Shelter on Wednesday morning.
The District Attorney's Office Released the Following Statement:
"This morning, at approximately 8:00 AM, the Rockland County District Attorney's Office executed a search warrant related to an ongoing investigation. The warrant was served upon the Hi Tor Animal Care Shelter at 65 Firemen's Memorial Drive Pomona, NY 10970.
As this is part of an ongoing investigation, no further information can be released at this time."
For months there have been widespread rumors of mismanagement at Hi-Tor Animal Shelter. This is a developing story and this article will be updated with information as it is available.
Rockland County Executive Ed Day Released the Following Statement: 
"As all are aware, Hi-Tor Animal Care Center is a contracted agency and not part of Rockland County government. The organization performs vital services of animal shelter and care in Rockland County and is monitored by the Rockland County Department of Health. Both Hi-Tor management and County government have shared a number of concerns about operations at the shelter and we welcome, support and will cooperate fully with our District Attorney in ensuring whatever concerns are effectively addressed."
Rockland County PBA Endorse Diviny and Donohue for Orangetown Town Council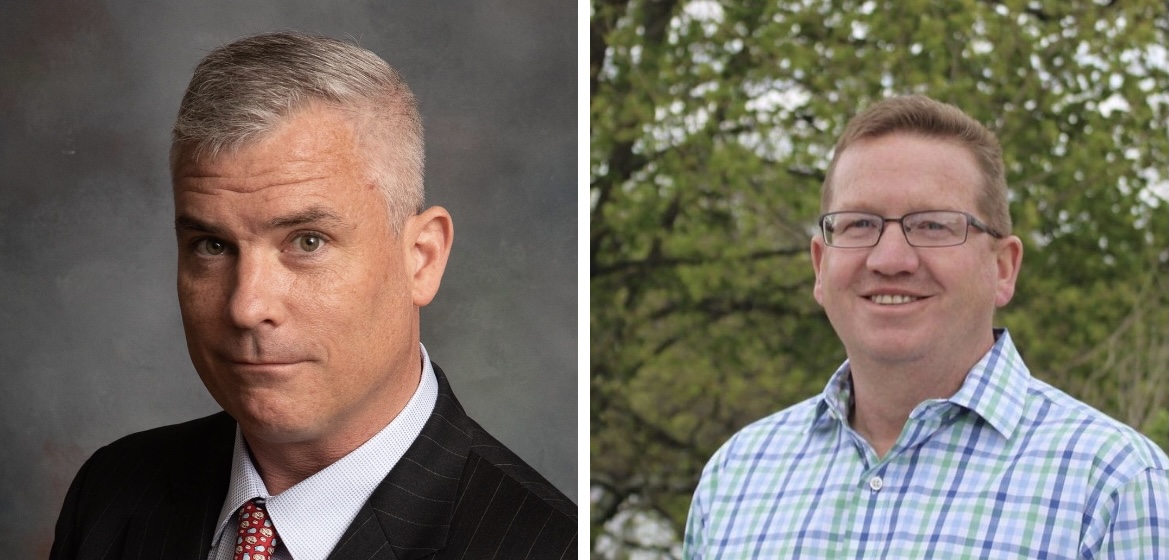 ORANGETOWN, NY – Rockland County PBA announces the endorsement of Tom Diviny and Brian Donohue for Orangetown Town Council.
"Your commitment to the law enforcement community is well recognized and we believe you are well qualified to serve the people of the Town of Orangetown. We look forward to continuing to work with you towards the same goal of a safer Town of Orangetown." said Rockland County PBA President Larry Ayers.
First Elected in 2009, Tom Diviny is a lifelong Orangetown resident and a 1988 graduate of Pearl River High School. He is a small business owner, married his wife Joy, another lifelong Orangetown resident, and Pearl River High School graduate, in 2006. Tom and Joy live in Pearl River with their two children, Addison and Finn. Tom's brother Tim, sisters Ellen and Tara, and mother Grace, all live in Rockland.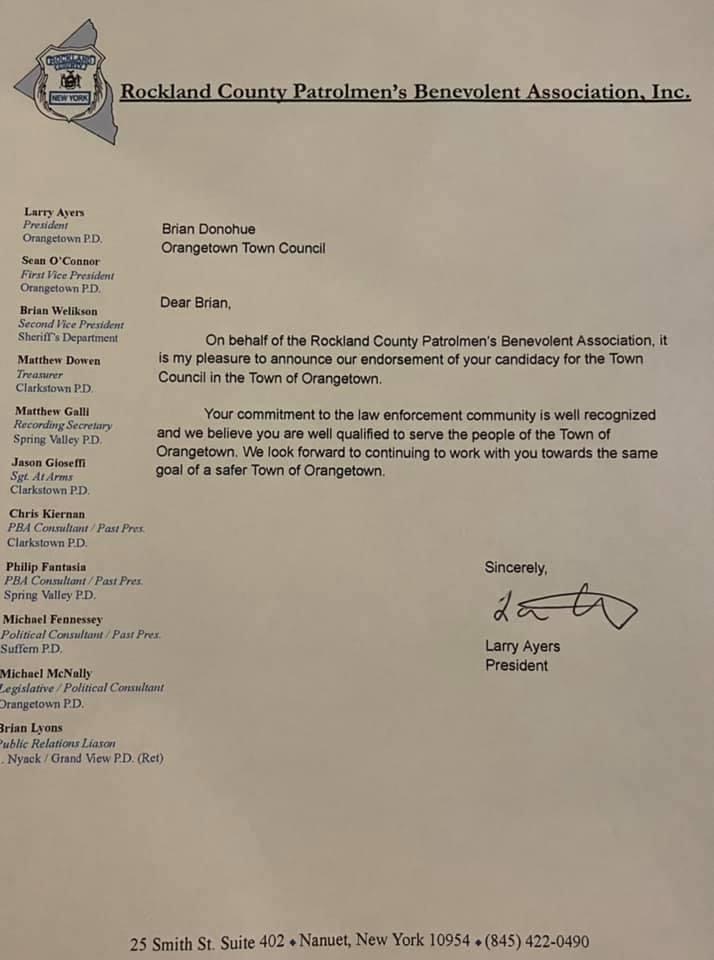 Brian Donohue is a partner in a Home Health Care Company helping the elderly live independently in their homes and employing over 40 people locally. Brian is also a teaching assistant in the Clarkstown school district.
After graduating from the University of Scranton in 1994, he began a successful 20-year career with Bear Stearns / JPMorgan, culminating as Managing Director for the institutional equity trading division.
Brian and his wife Colleen, a community health nurse at Nyack Home Care, are 18-year residents of Pearl River, where they raise their three children Ryan, Brendan, and Caitlyn. Brian has also volunteered his time coaching his children's sports teams, as well as serving as a board member on the Pearl River High School Lacrosse Attack Club.
VIDEO: Monsey Structure Fire on Main Street (8/29/2021)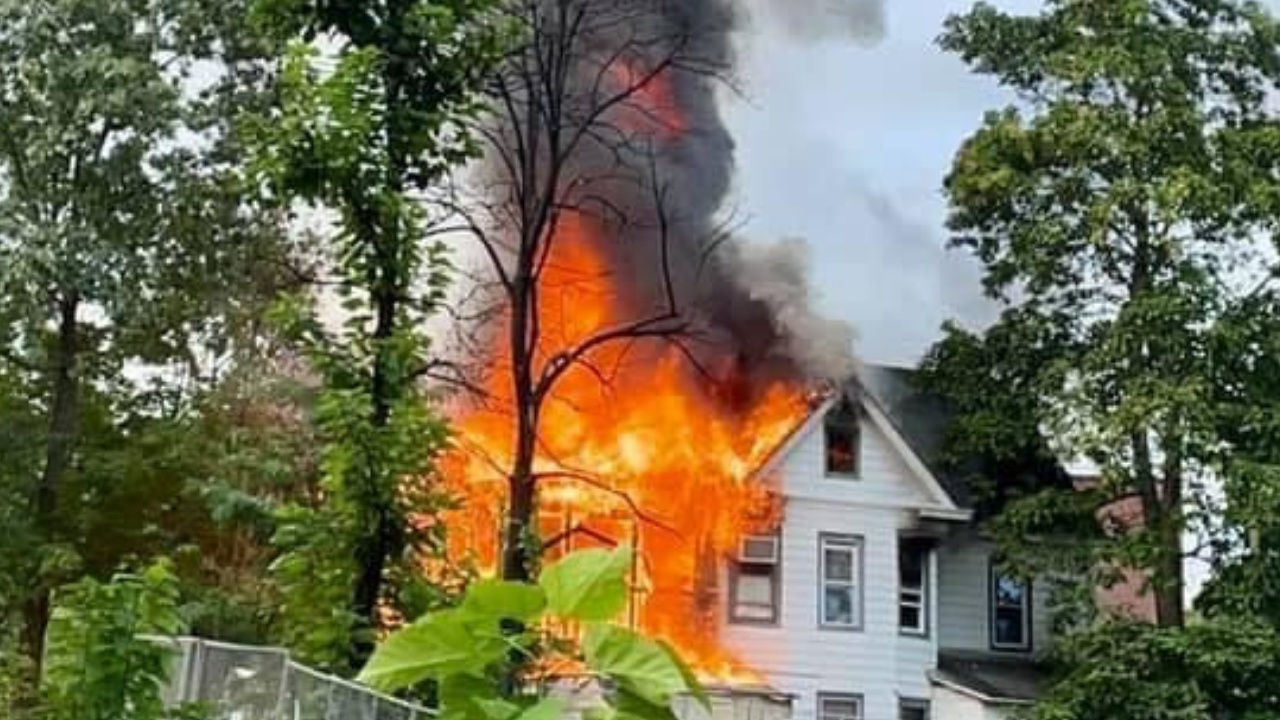 Large Structure Fire in Monsey – 7 Rockland Fire departments are currently on scene of a structure fire at 15 Main Street in Monsey.
The fire started on the porch and has spread to the side of the home.
(*As of 7pm the fire is under control)