Boulders Stadium Hosting Army vs. Navy Doubleheaders on May 8th and May 9th
POMONA, NY – The New York Boulders and the United States Military Academy announced that Palisades Credit Union Park in Rockland County will host Army and Navy baseball doubleheaders on May 8th and May 9th.
Game time for the first game on May 8 is set for 1 p.m., while May 9's first pitch is scheduled for 2:30 p.m.
Tickets for the single-admission doubleheaders are $10 for one day, while admission for both days will cost $15 when purchased in advance. Tickets go on sale Wednesday, April 28 at www.nyboulders.com and at the Palisades Credit Union Park box office.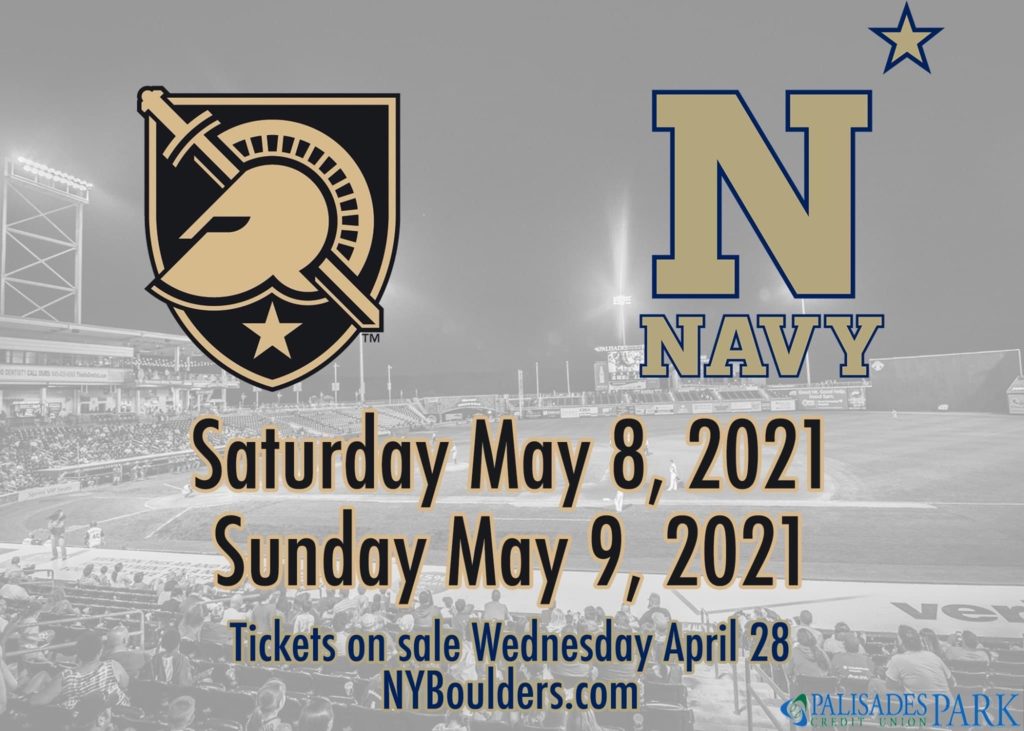 Members of the military attending in uniform will receive free admission to that day's games.
"We are honored to host the Army/Navy baseball games this year," Boulders' Team President Shawn Reilly said. "We welcome the families and classmates of the Cadets along with fans from throughout the New York area to come to our beautiful ballpark in Rockland County to cheer on our nation's best!"
Reilly added, "I think I share the sentiment of many when I say I can't wait to sit outside and watch baseball again."
Army and Navy both play in the Patriot League. This season, with the Patriot League divided into two divisions, Army sits atop the North, while Navy is second in the South. Barring a post-season meeting, these four games will be the only time the two service academy rivals will face each other on the diamond this year.
The Army-Navy baseball series began in 1901. Since then, Navy holds a 126-118 advantage over the Cadets. The games at PCU Park will be the first between the two teams since the 2019 season. That year, Army took three of four regular season Patriot League contests from the Midshipmen – splitting two games at West Point and sweeping a two-game set at Annapolis.
In May of 2019, the two teams squared off in the Patriot League championship with Army winning the best-of-three series, two games to one.
The two were scheduled to play in Philadelphia's Citizens Bank Park in 2019 but did not play due to COVID. They played in Fenway Park in Boston in 2018 and Baltimore's Camden Yards in 2006.
CBS Sports Network is set to televise the 2:30 p.m. game on Sunday, May 9, while the remaining three games will be available on the ESPN3 network.
After an exhibition game on May 22 against the NYPD – game time is set for 6:30 p.m., the New York Boulders' much anticipated Frontier League debut will arrive on May 27 when they host the New Jersey Jackals at Palisades Credit Union Park in Pomona.
Game time for Opening Day is 7 p.m.
South Orangetown Little League 12U Softball Team are New York State Champs, Head to Bristol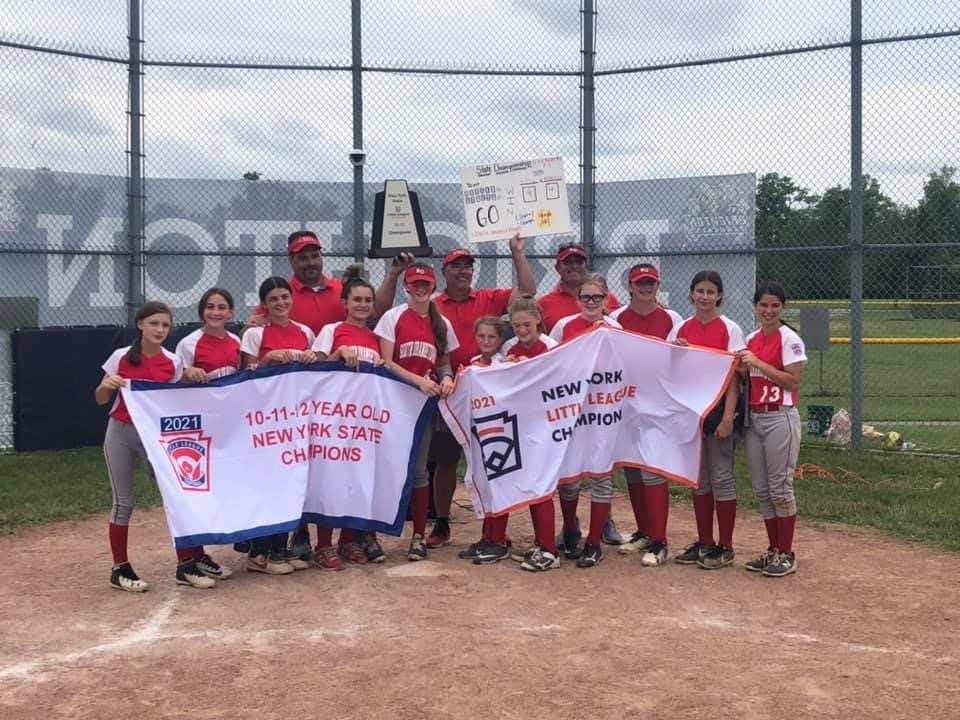 ORANGEBURG, NY – South Orangetown Little League 12U Softball team are New York State Champs!
These rising 7th/8th grade girls recently won the title of State Champs, and are now representing New York state in Bristol Ct. Yesterday they won their 2nd game against Marblehead, MA. These girls are on FIRE and pitcher Haley Arvidson is unstoppable! She has faced 24 batters these last two games and has not allowed a single baserunner!
Next game is today at 4pm against Maryland. You can watch game on ESPN+
Join us in rooting on South Orangetown!! Special thanks to Tina Albin for photos
Rockland native and New England Patriots Safety Devin McCourty Spotted at Ramapo HS Summer Football Practice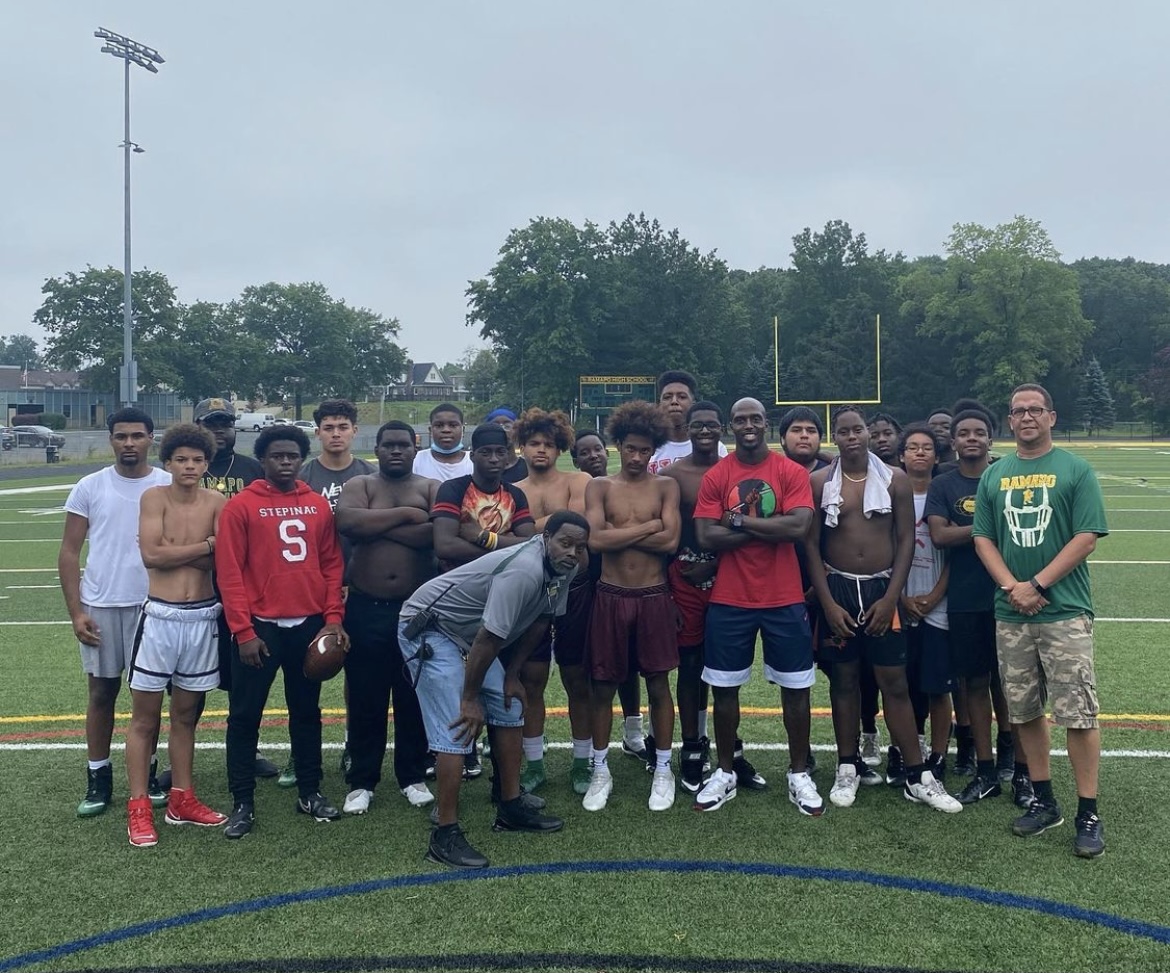 SPRING VALLEY, NY – Rockland native and New England Patriots Safety Devin McCourty spotted today at Ramapo High School summer football practices.
The McCourty twins who grew up in Nyack have not forgotten where they came from. From using their platform to be a role model and help mentor the next generation to providing students with crucial tools for receiving an education during a pandemic, they have always supported the county of Rockland.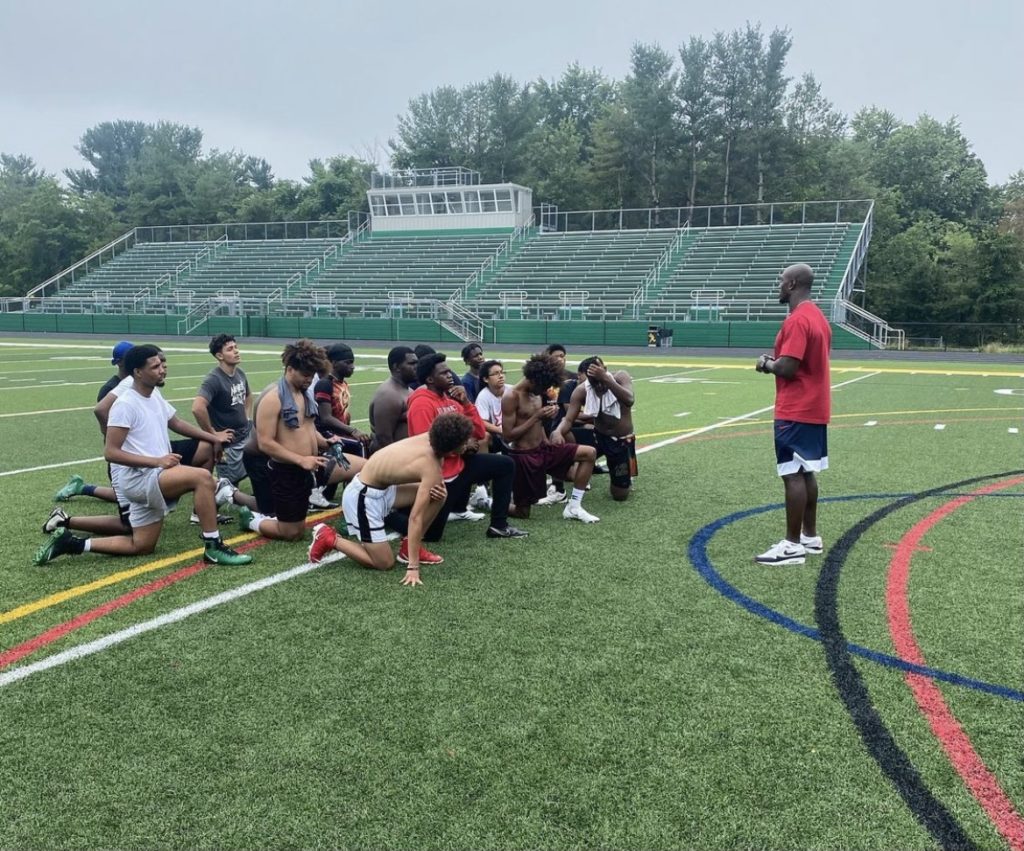 Ramapo Assistant Football Coach J Cesar posted the following on Instagram:
I tell ppl all the time when they ask me my reason for coaching… and still all these years later its still same answer to give these kids the guidance and opportunities i didnt have growing up. So after another rough Day of weight room and field work I wanted them to see what the ultimate result of hard work, dedication and sacrifices of their summer days could be. So i called in a favor to my big bro DMac @mccourtytwins and I can't thank him enough for this visit to my players @ramapogryphons_football We truly appreciate it!!!
In April of 2020 during the height of the pandemic and remote learning, the McCourty Twins, donated $90,000 worth of Chromebooks to students in the Nyack and East Ramapo Central School District who don't have access to computers at home.
This issue hit home for Devin & Jason as they grew up in Rockland County, going to school in both districts. First attending Upper Nyack elementary school in Nyack and then later Chestnut Ridge middle school in East Ramapo.