Boston College Honors 9/11 and Rockland Hero Welles Crowther at Annual Red Bandana Game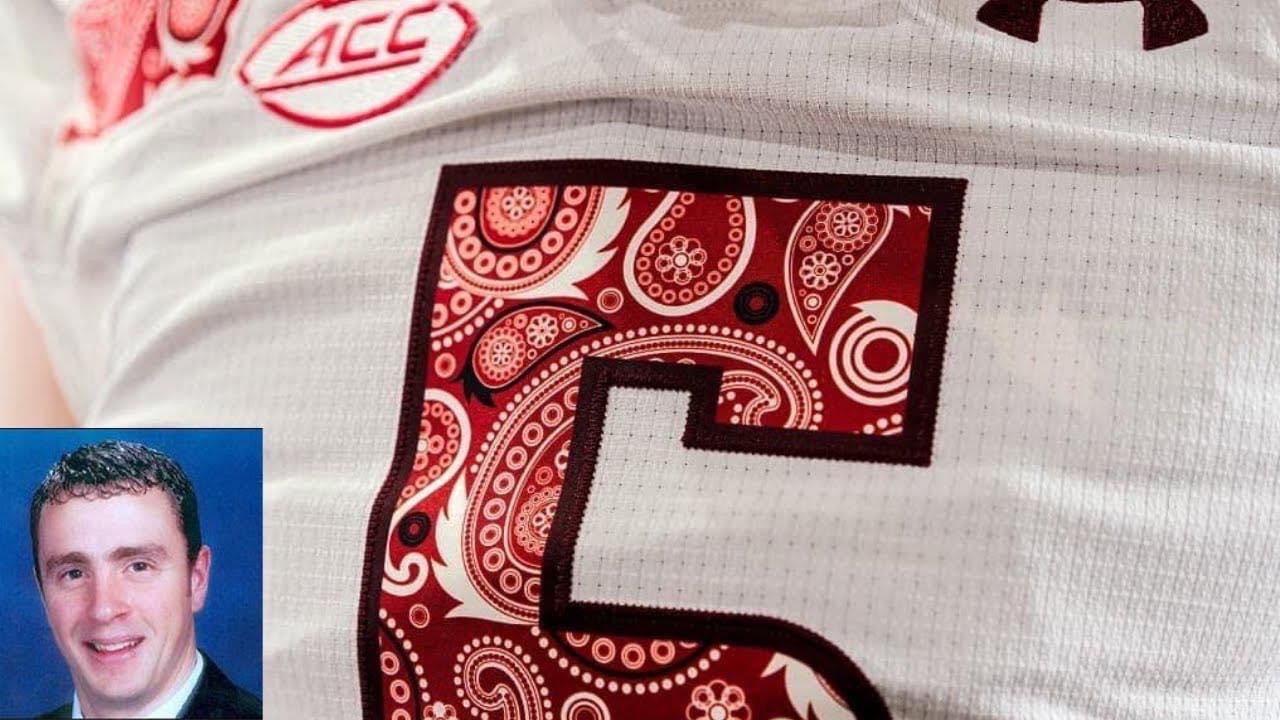 NYACK, NY – The annual Red Bandana Game at Boston College.
The game honors Rockland (Nyack) native and 9/11 Hero Welles Crowther. It is one of the most special college football games of the season
Boston College will face off against Notre Dame in a nationally televised game broadcast on ABC at 3:30pm.
Check out Boston College's Uniforms here –
Welles was 24 when he died on Sept. 11, 2001.
Welles is credited with saving as many as 18 lives during the September 11 attacks while wearing his Red Bandana. Crowther's family was unaware of the details of his heroism, until Allison Crowther read Judy Wein's firsthand account in The New York Times of being saved by a man in a red bandana.
We will #neverforget #ManInTheRedBandana and today all of Rockland will be cheering on BC!
NY Boulders Sundberg Recipient of 2021 Johnny Thompson Unsung Hero Award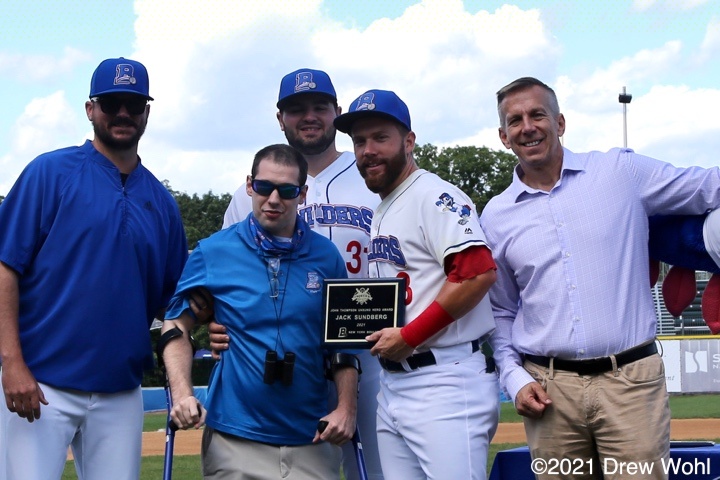 POMONA, NY – New York Boulders Baseball Outfielder Jack Sundberg named this year's recipient of the Johnny Thompson Unsung Hero Award.
John Thompson, who has Cerebal Palsy, is a resident of Nanuet and a true inspiration. He embodies the never quit attitude. He is the Disabilities Liaison Officer for the NY Boulders and the play-by-play announcer for the Rockland Community College Men's & Women's Basketball Team.
Thompson is a rising star in sports journalism, interviewing some of the biggest names in New York sports.
Sundberg has quietly put together an outstanding season on his way to the Thompson Award. He has given the Boulders' solid defensive play in left field, while, at bat, has maintained a batting average hovering around the .300 mark throughout the year and, through the Labor Day game versus Tri-City, is tied for the Boulders' single season stolen base mark of 47 set by Junior Arrojo in 2016.
Patriot Parachute Team – FDNY vs. NYPD Baseball Game at Boulders Stadium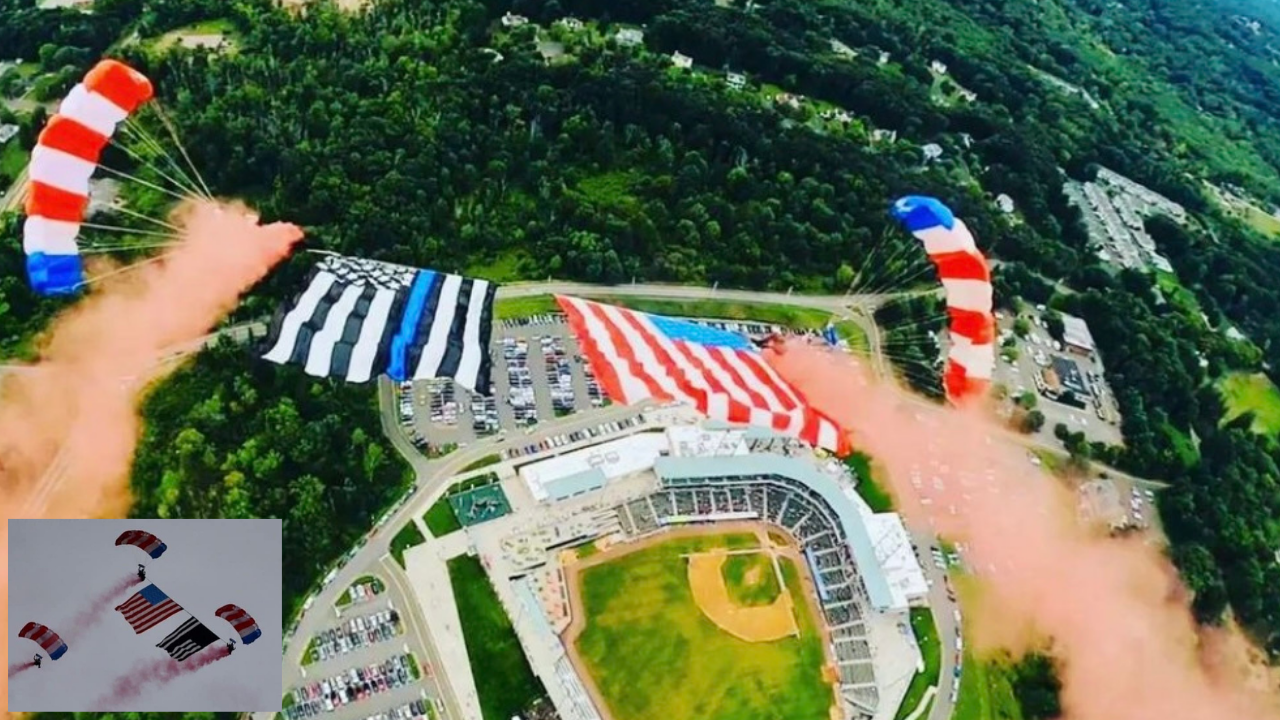 Patriot Parachute Team, who are all veterans, jumped into Boulders stadium during the national anthem of the FDNY vs. NYPD baseball game.
The New York City Fire Department (FDNY) would win the game 16 – 5.
Video credit Mike Joyce.