Boston College Honors 9/11 and Rockland Hero Welles Crowther at Annual Red Bandana Game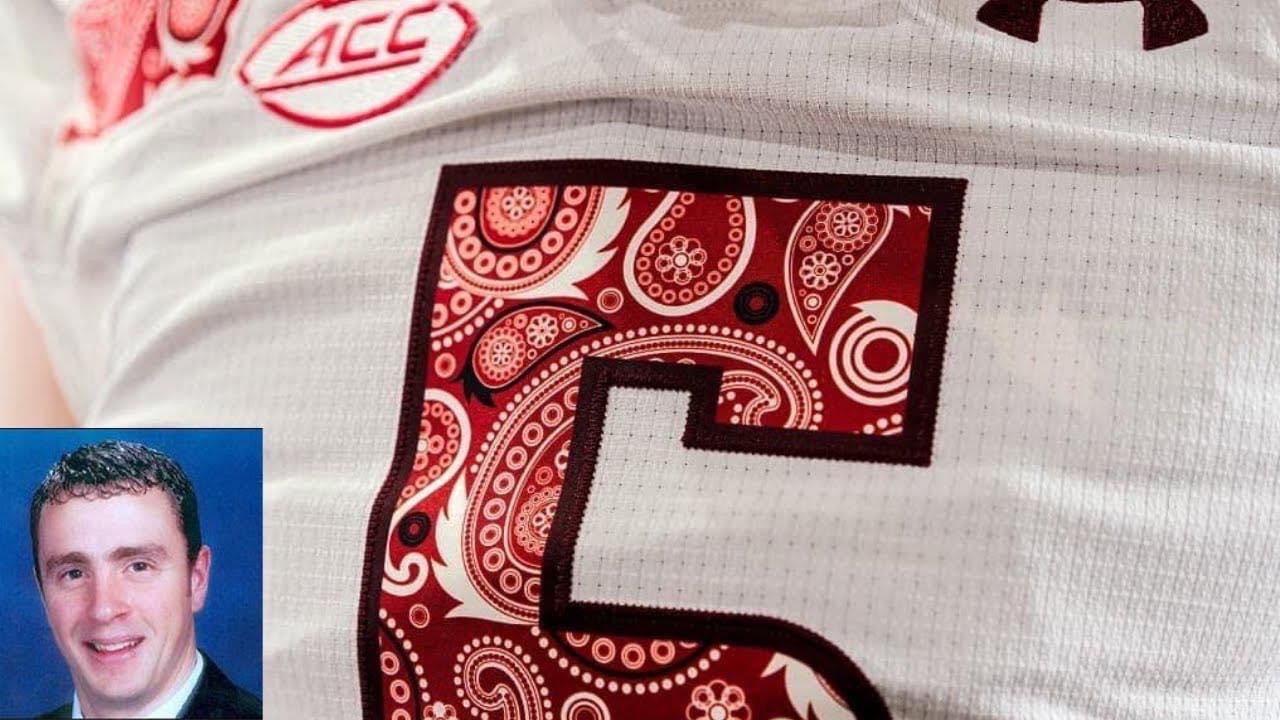 NYACK, NY – The annual Red Bandana Game at Boston College.
The game honors Rockland (Nyack) native and 9/11 Hero Welles Crowther. It is one of the most special college football games of the season
Boston College will face off against Notre Dame in a nationally televised game broadcast on ABC at 3:30pm.
Check out Boston College's Uniforms here –
Welles was 24 when he died on Sept. 11, 2001.
Welles is credited with saving as many as 18 lives during the September 11 attacks while wearing his Red Bandana. Crowther's family was unaware of the details of his heroism, until Allison Crowther read Judy Wein's firsthand account in The New York Times of being saved by a man in a red bandana.
We will #neverforget #ManInTheRedBandana and today all of Rockland will be cheering on BC!
Assemblyman Zebrowski & West Haverstraw Mayor D'Amelio Unveil New Roller Hockey Rink at Peck's Pond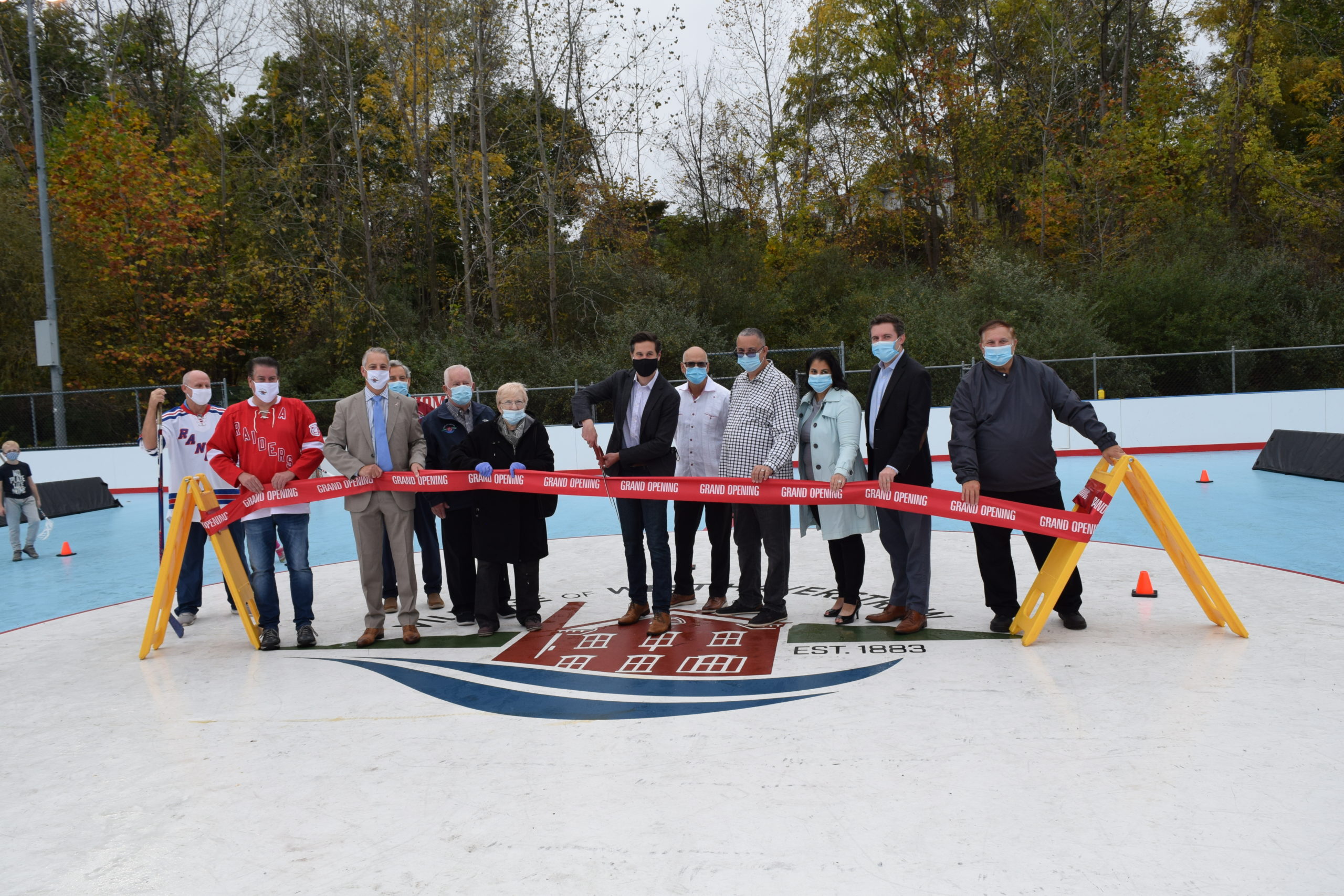 WEST HAVERSTRAW, NY – This past Saturday, Assemblyman Ken Zebrowski joined with the Village of West Haverstraw Mayor Robert D'Amelio and Village Officials for the ribbon cutting of a new roller hockey rink at the Peck's Pond Recreation Facility.
Zebrowski was able to secure $125,000 in state funding for the revitalization project including critical resurfacing and new boards for safety and insulation of the rink during the colder months. The Pecks Pond Rink had been in a state of deterioration and needed these infrastructure upgrades to be operational.
The ribbon cutting of the rink coincided with the New York Rangers "Breaking the Ice" event that promotes youth sports by introducing kids to hockey. The Village of West Haverstraw partnered with the Rangers to provide a free one hour program including instruction from NY Rangers alumni – and are planning more of these events in the future. With the Rangers collaboration, this rink could provide long lasting hockey opportunities for kids in the North Rockland community and beyond.
"Any way in which we can expand opportunities for our kids to get outside and play is a win for the entire community. I am so glad that I was able to secure this funding to revitalize the Peck's Pond Roller Hockey Rink. I'd also like to thank Mayor D'Amelio and the Village for investing in this project, recognizing the importance of recreation not only for kids, but adults too. I look forward to our continued work together on projects that enrich the Village," said Assemblyman Zebrowski.
"This grant allowed the Village to take on the re-surfacing and restoration project all at one time. The Village would not have been in a position to complete the project of this magnitude in one year and our youth and organizations would have suffered. We'd like to thank Assemblymember Zebrowski for his dedication to the youth and wellbeing of our community. The refurbishment couldn't have come at a better time as it has allowed us to partner with the New York Rangers to offer street hockey programs in the future," concluded Mayor D'Amelio.
New City Sun Devils Rockland County U12 Softball Majors Champions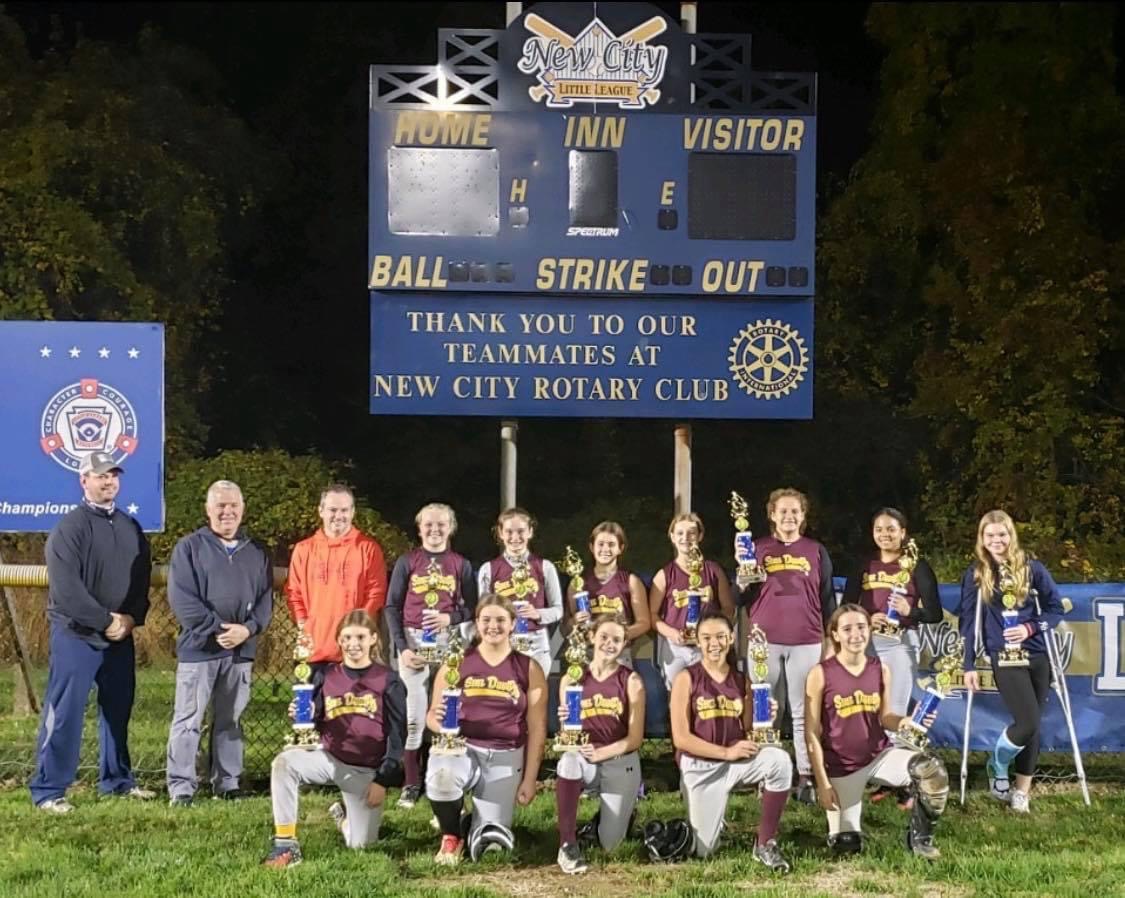 NEW CITY, NY – Congratulations to the New City Sun Devils on winning the Rockland County U12 Softball Majors Championship.
They defeated the Nyack / Valley Cottage Chargers 4 – 2 tonight in New City. The future is very bright for Clarkstown South and North High School softball. 🥎