Benjamin of Rose Memorial Library in Stony Point Reads 1000 Books Before Kindergarten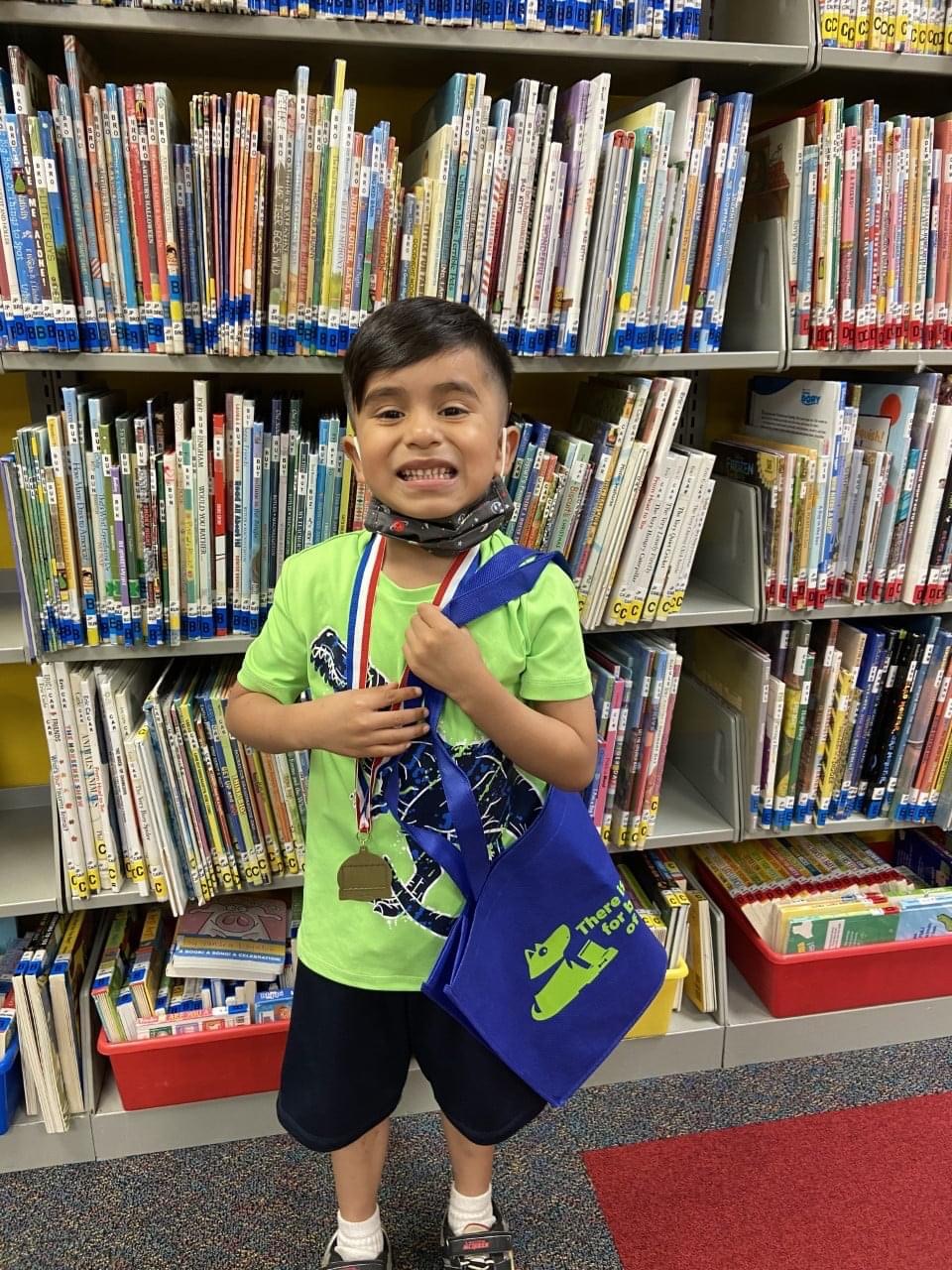 STONY POINT, NY – AMAZING: Benjamin of Rose Memorial Library in Stony Point reads 1000 books 📚 before Kindergarten!
This program is designed to help children put their best foot forward with literacy, even before school begins. While the task of reading 1000 books may seem daunting, it's not as hard as it may seem. The average picture book takes about 5 minutes to read.
Think about this – By reading 3 books a day to your child, you will read 1095 books in a year. Reading 1 book per day for 3 years equals 1095 books, and reading 10 books per week for 2 years equals 1040 books. It is a commitment, but one that the library can help you with.
Clarkstown Resident Rescue of a Baby Deer Goes Viral, Recognized by Supervisor Hoehmann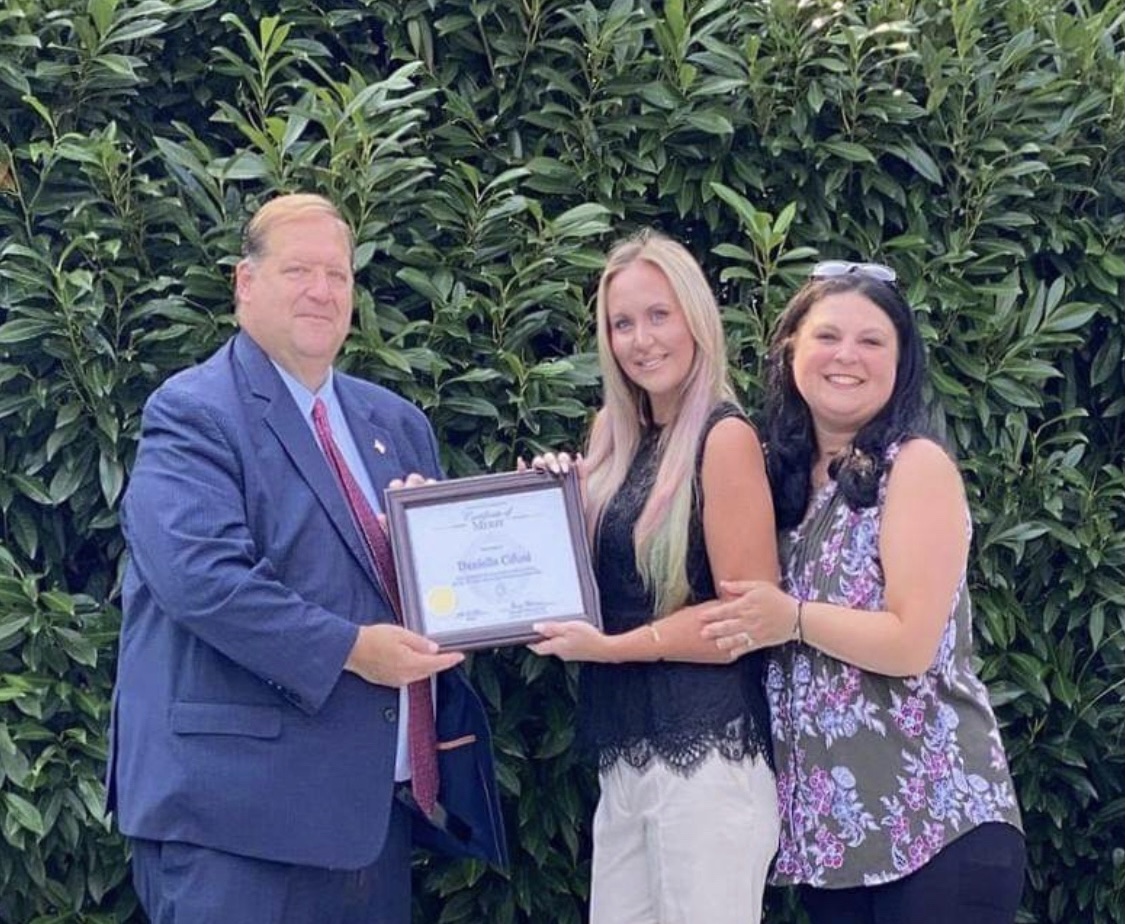 NEW CITY, NY – Clarkstown's Danielle Cifuni Rescue of a Baby Deer Goes Viral, Recognized Today by Clarkstown Supervisor George Hoehmann.
Lauren Marie Wohl, the admin of the popular Town of Clarkstown community group – Clarkstown Community Uncensored posted the story of a New City mom who jumped right into action saving a baby deer who was drowning in her pool. Wohl's post has gone viral with over 1,000 likes on Facebook and the story being featured on almost every major NYC news station.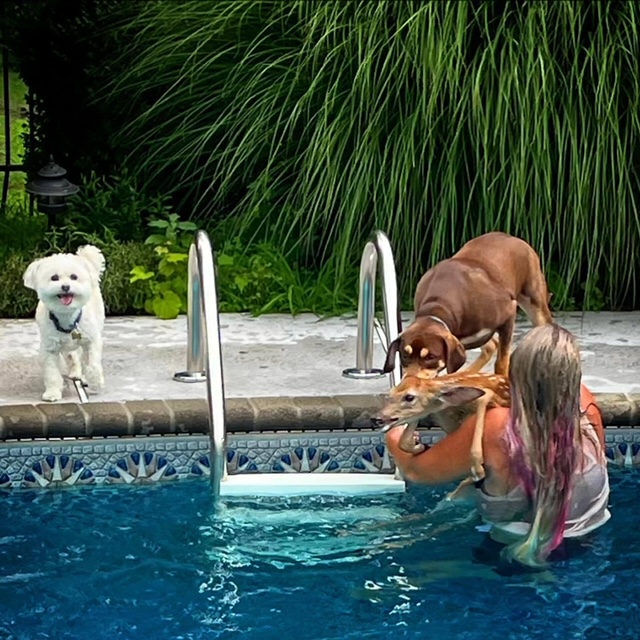 Today, Town of Clarkstown Supervisor George Hoehmann thanked Danielle and presented her with a certification of merit on behalf of the town.
You can read the full story below-
The baby deer broke the fence around the pool by slamming into it several times (very determined little baby deer)! The deer then fell into the pool. Danielle saw the deer drowning so she jumped into action to remove it from the pool. The deer was okay but crying after Danielle removed it from the pool. The mommy deer heard her baby and came out from the woods to watch. The baby deer is fine and went off with her mommy back into the woods! Danielle has a few hoof bruises but she said she is just happy the deer is okay and back safely with it's mom!
Great job Danielle! 🦌
Orangeburg Fire Dept. Motor-Fest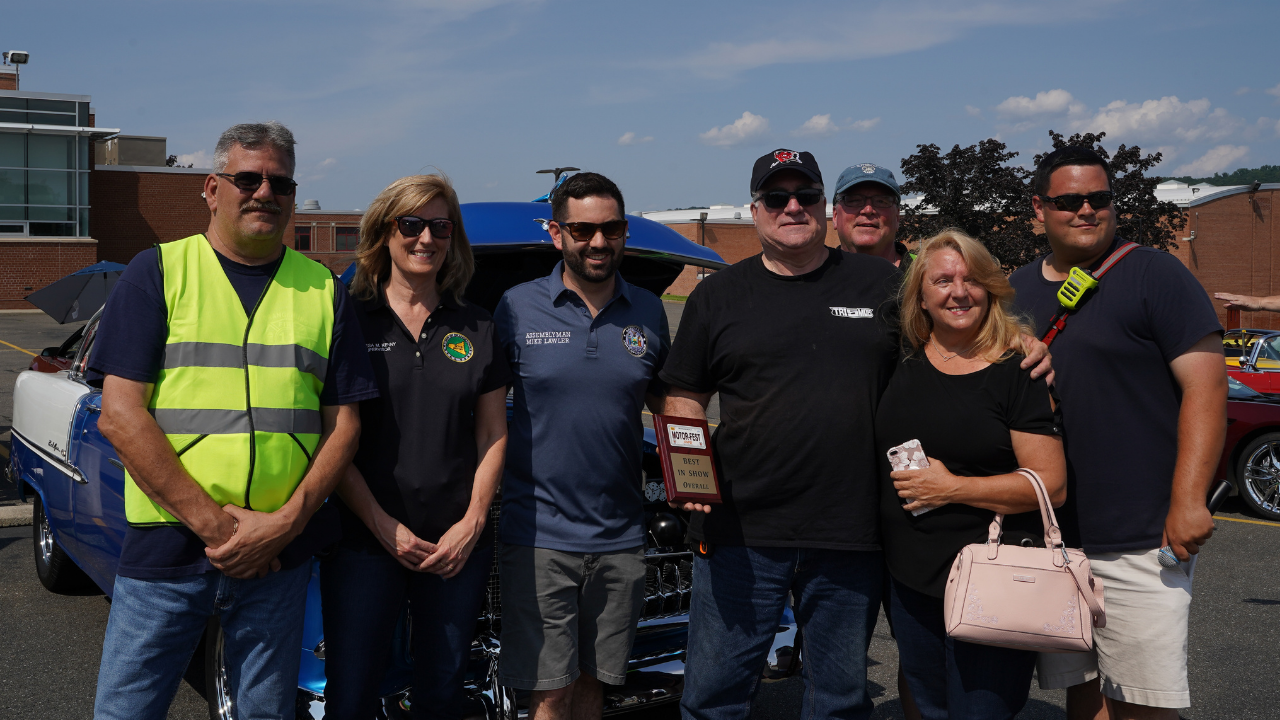 ORANGEBURG, NY – The Orangeburg Volunteer Fire Department held a MOTOR-FEST on Saturday, July 24 at Tappan Zee High School.
Over a hundred residents attended the event which featured antique fire trucks, new and historical cars, and motorcycles.
We interviewed Assistant Chief of the Orangeburg Fire Department Kenny Gordon about the event and Orangetown Supervisor Teresa Kenny and Assemblyman Mike Lawler who were judges.