Beloved Retired Orangetown PD Officer Robert "Smitty" Smith Passes Away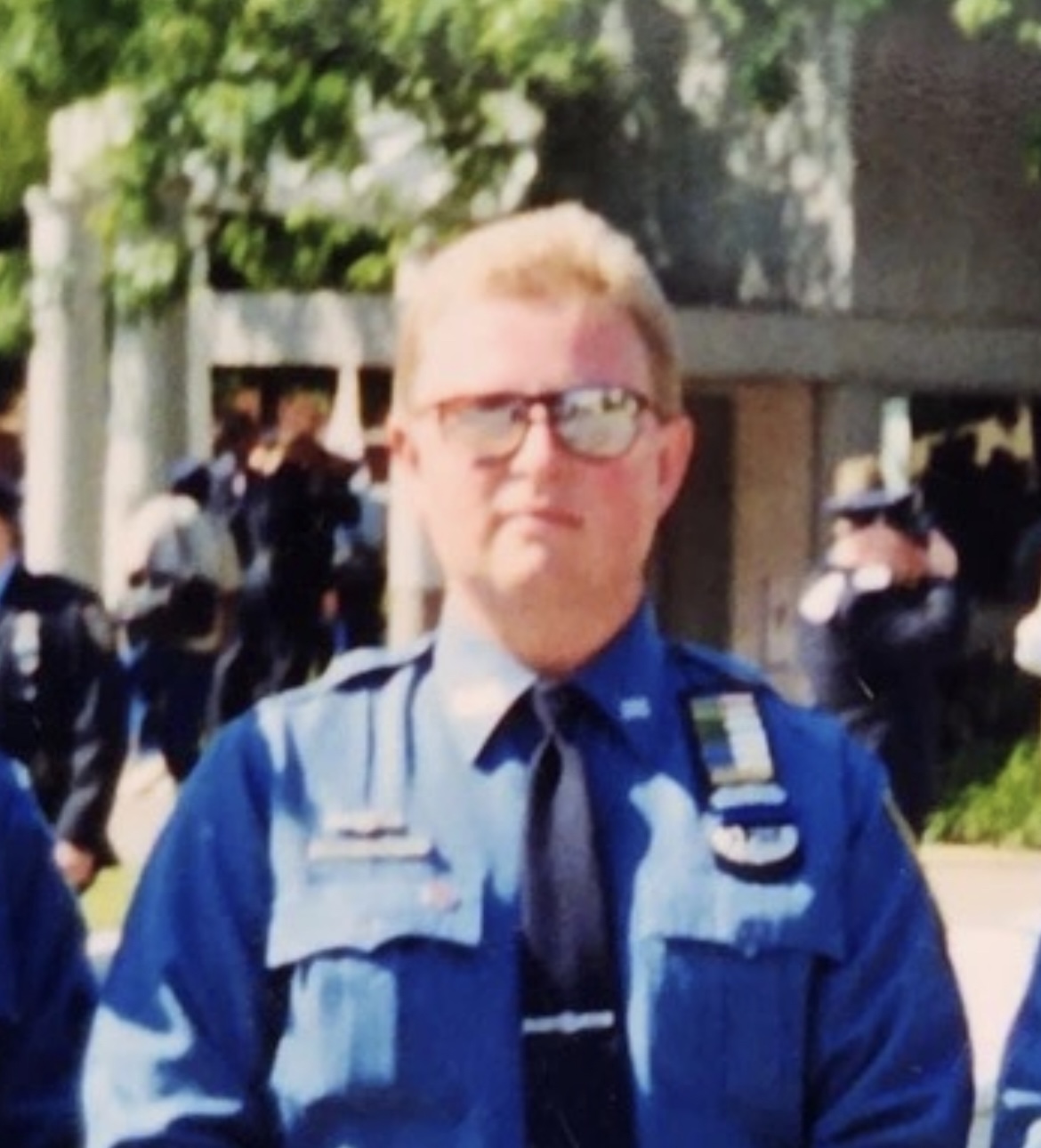 It is with deep sadness we share the passing of Retired Orangetown Police Department Officer Robert "Smitty" G Smith
Robert G. Smith Jr. of Pearl River, NY passed away on Monday, December 26, 2022. He was 67. Smitty worked as a police officer for 32 years. He began his career in 1983 working for the NYPD in the 47th Precinct. In September 1984 he transferred to the Orangetown Police Department where he worked until his retirement in 2015.
Robert was born October 10, 1955 in Suffern, NY to Robert G. and Leila Smith. He was a graduate of Pearl River High School in 1973.
Locally, he was a member of the Pearl River Hook & Ladder Co#1.
Smitty loved being a police officer and working in the community he grew up in. He was a huge sports fan, a life time fan of the NY Giants and NY Yankees. He also enjoyed boating on the Hudson River and spending time with family and friends.
He is survived by his wife, Maureen; mother, Leila; sisters, Cindy Balzano (Louis), Sandra Drayton (Kevin) and brother, Thomas. He is also survived by his nephew, Matthew Balzano and nieces, Frannie and Kate Drayton. He is predeceased by his father, Robert G. Smith Sr.
A Funeral service will be held 10:30 AM, Friday at the United Methodist Church, Pearl River. Burial will follow at Rockland Cemetery, Sparkill, NY. Visiting is Thursday from 3:00 to 7:00 PM at Wyman-Fisher Funeral Home Inc.
Smitty as he was affectionately called had a stellar reputation within law enforcement and was beloved by the community he served. We ask you keep his family in your prayers during this difficult time.
MISSING PERSON: Jordan Taylor, Spring Valley HS Graduate has been Missing Since January 6th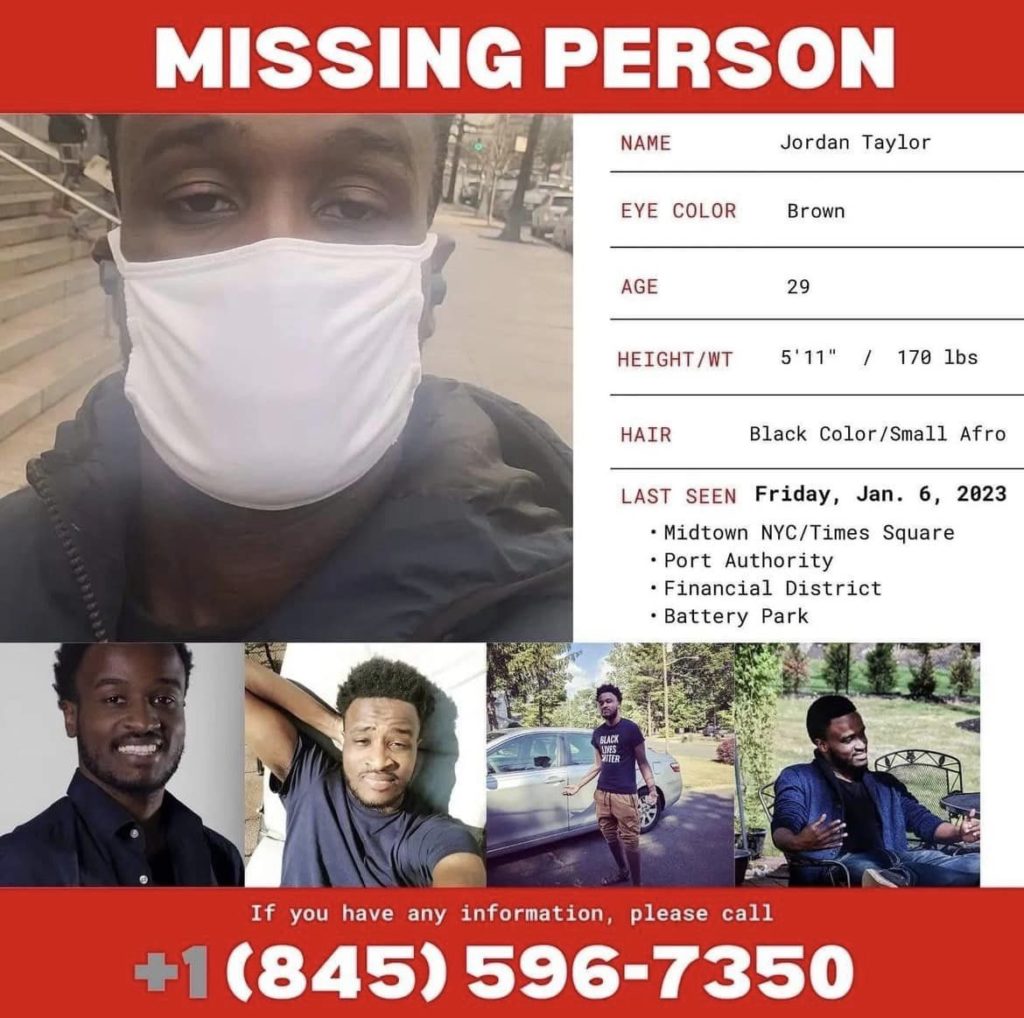 Jordan is 29, Height: 5'11" Weight: 170 Ibs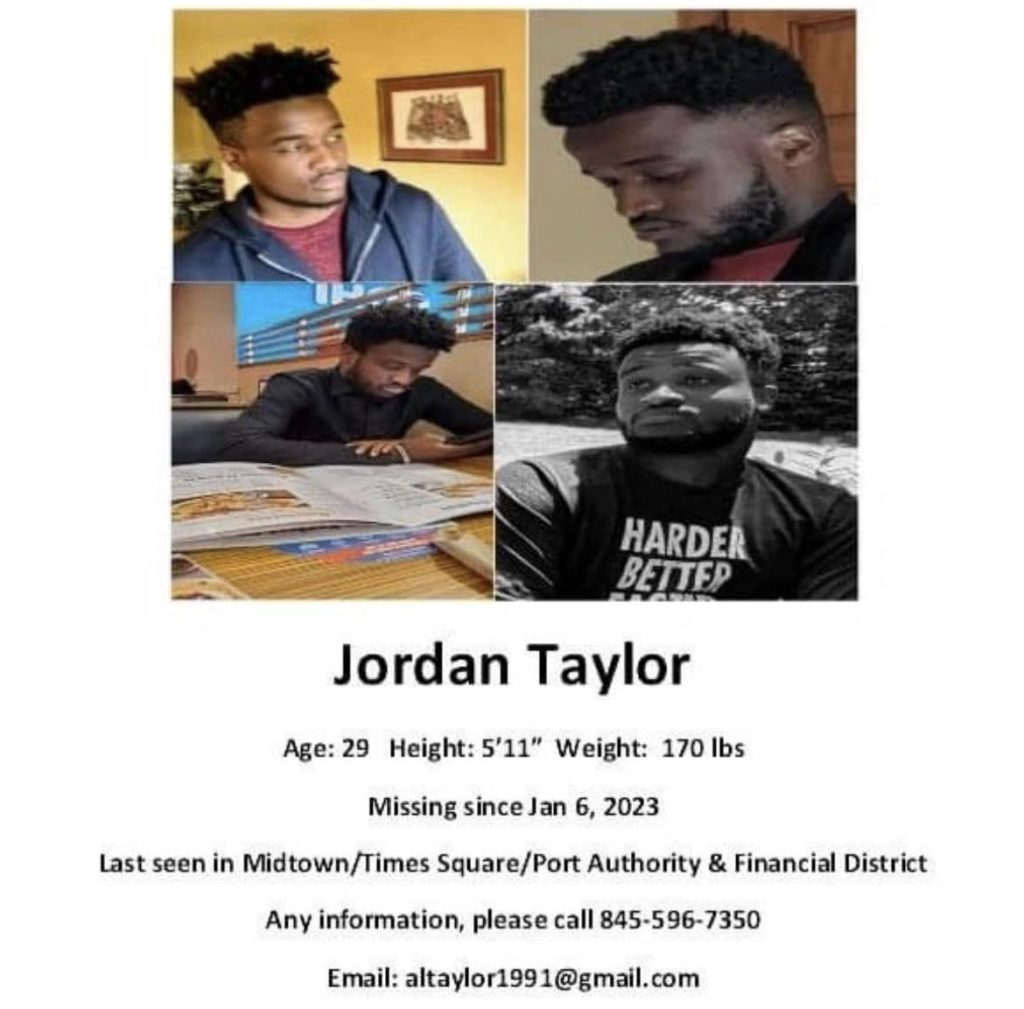 Missing since Jan 6, 2023. He was last seen in Midtown/Times Square/Port Authority & Financial District
Any information, please call 845-596-7350 or Email: [email protected]
Police: 2 Passengers Die in New Years Car Accident in Haverstraw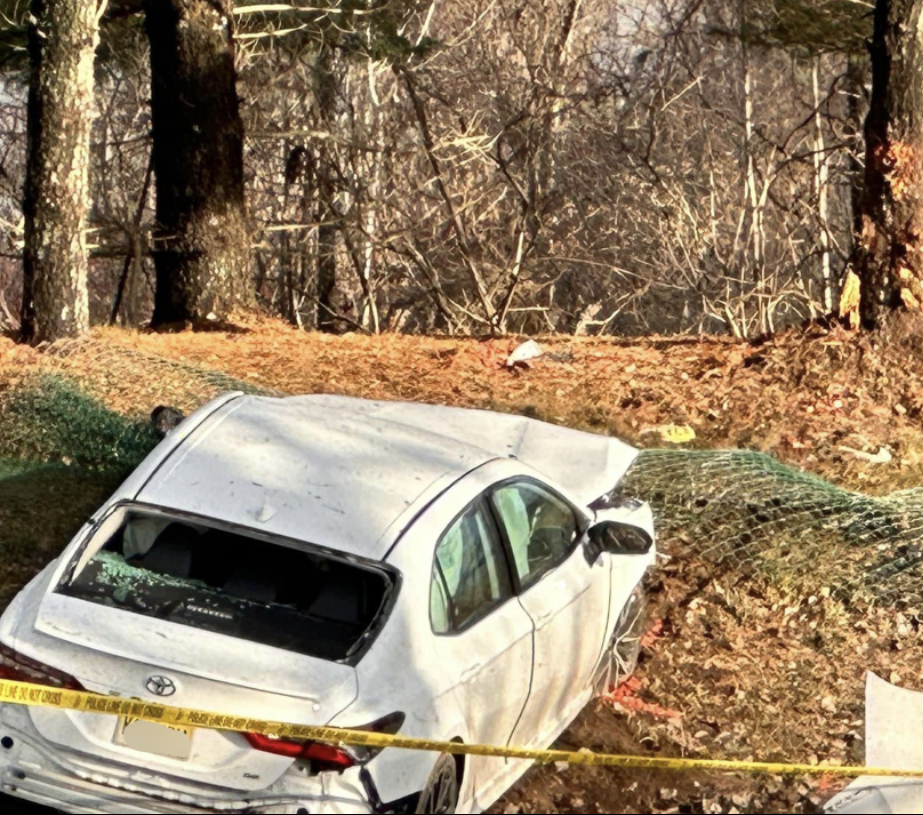 HAVERSTRAW, NY – On 1/1/23 at approximately 1:30 am, Haverstraw PD units were dispatched to Beach Rd in the area of the Kayak launch for a reported motor vehicle accident with injuries.
Upon arrival, Officers observed a single vehicle up on an embankment on the north side of Beach Rd. The vehicle was occupied by 3 females. The driver, a 64 year of female from Haverstraw, stated she was driving North on Beach Rd and was making right hand turn at the Kayak launch when she lost control of the vehicle and the vehicle slid off of the roadway. The rear passenger, 65-year-old female from Stony Point, was pronounced deceased on scene. The front passenger, 87-year-old female from Stony Point, was transported to Nyack Hospital but succumbed to her injuries.
The driver was given field sobriety tests as well as an alcohol breath test. The driver passed all tests. It appears that the rain and fog were the contributing factors to this accident. Police are withholding the identities of all individuals involved until notifications are made to family members.
The Town of Haverstraw Police Department was assisted by the Rockland County Sheriff's Office as well as the New York State Police.