Assemblyman Zebrowski & West Haverstraw Mayor D'Amelio Unveil New Roller Hockey Rink at Peck's Pond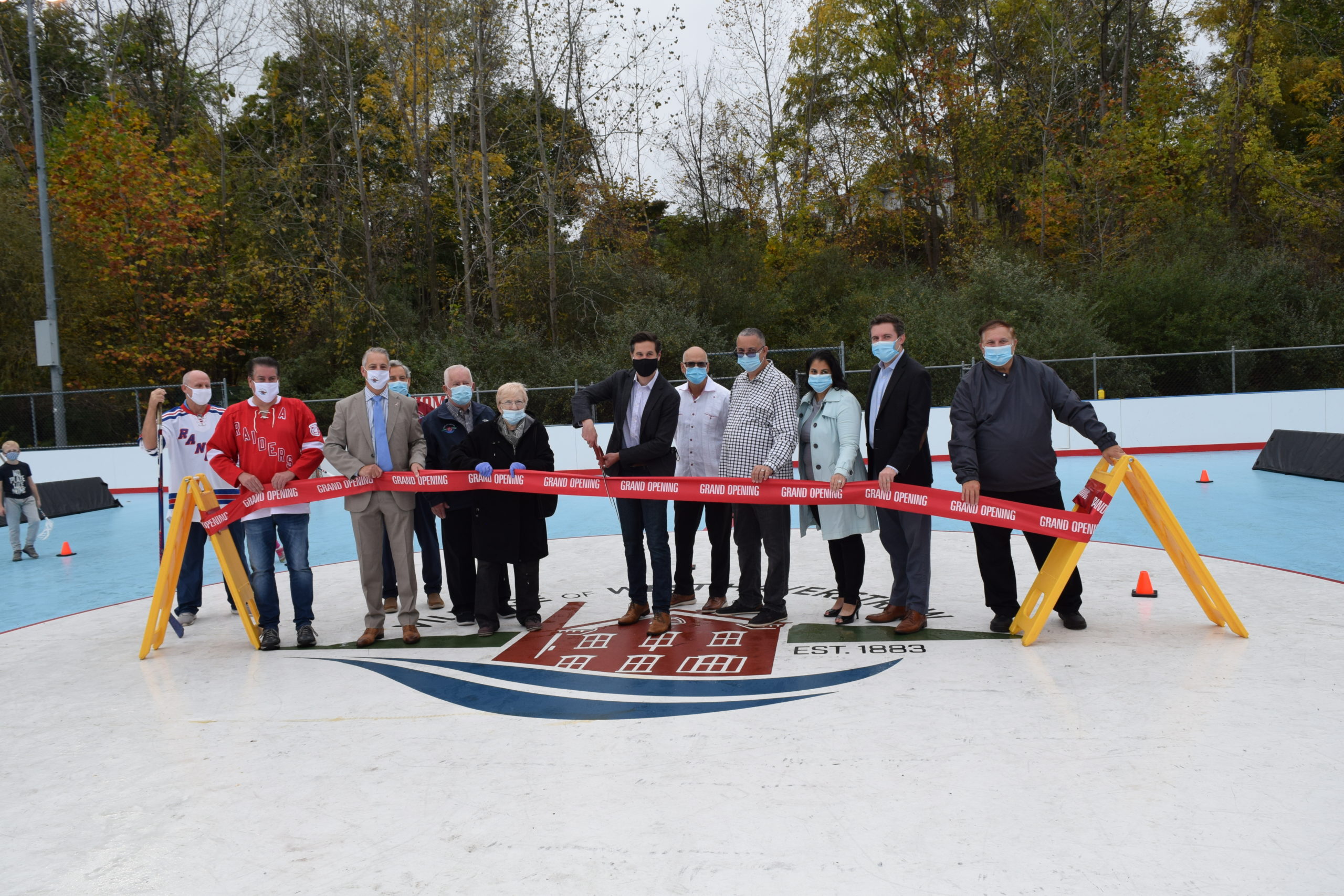 WEST HAVERSTRAW, NY – This past Saturday, Assemblyman Ken Zebrowski joined with the Village of West Haverstraw Mayor Robert D'Amelio and Village Officials for the ribbon cutting of a new roller hockey rink at the Peck's Pond Recreation Facility.
Zebrowski was able to secure $125,000 in state funding for the revitalization project including critical resurfacing and new boards for safety and insulation of the rink during the colder months. The Pecks Pond Rink had been in a state of deterioration and needed these infrastructure upgrades to be operational.
The ribbon cutting of the rink coincided with the New York Rangers "Breaking the Ice" event that promotes youth sports by introducing kids to hockey. The Village of West Haverstraw partnered with the Rangers to provide a free one hour program including instruction from NY Rangers alumni – and are planning more of these events in the future. With the Rangers collaboration, this rink could provide long lasting hockey opportunities for kids in the North Rockland community and beyond.
"Any way in which we can expand opportunities for our kids to get outside and play is a win for the entire community. I am so glad that I was able to secure this funding to revitalize the Peck's Pond Roller Hockey Rink. I'd also like to thank Mayor D'Amelio and the Village for investing in this project, recognizing the importance of recreation not only for kids, but adults too. I look forward to our continued work together on projects that enrich the Village," said Assemblyman Zebrowski.
"This grant allowed the Village to take on the re-surfacing and restoration project all at one time. The Village would not have been in a position to complete the project of this magnitude in one year and our youth and organizations would have suffered. We'd like to thank Assemblymember Zebrowski for his dedication to the youth and wellbeing of our community. The refurbishment couldn't have come at a better time as it has allowed us to partner with the New York Rangers to offer street hockey programs in the future," concluded Mayor D'Amelio.
Rockland County Vaccination Process Update (March 4, 2021)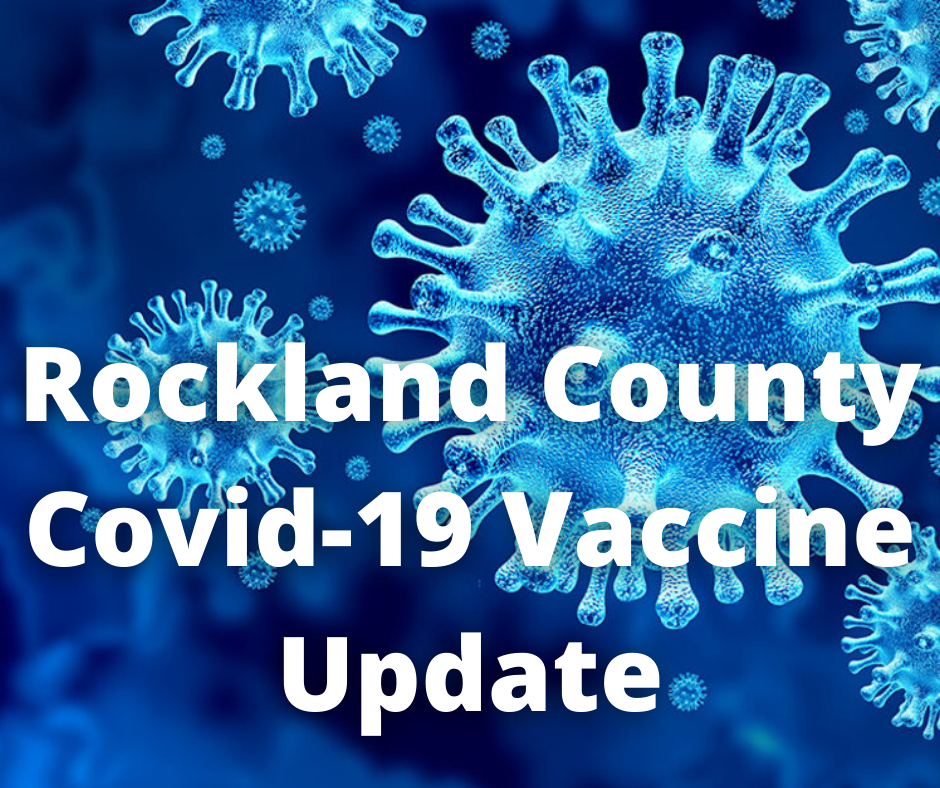 POMONA, NY – County Executive Ed Day announced on Thursday that a total of 2,920 COVID-19 vaccines were scheduled to arrive at the Rockland County Department of Health as part of Week 12 of the New York State vaccination program. This allocation includes 1,700 Moderna vaccines (700 for Phase 1B Essential Workers, 500 for those with Comorbidities and 500 for those 65+), 500 Johnson and Johnson vaccines (for those 65+) and 720 Pfizer vaccines (for those 65+) and is the largest allocation received to date.
In total, Rockland County providers received 6,920 doses of COVID-19 vaccine during the week of March 1-7, far outpacing prior week's allocations. The list of locations in Rockland receiving vaccine from New York State is available here: https://rocklandgov.com/departments/health/coronavirus-covid-19/vaccine-allocation/
New York State determines how much vaccine is sent to each vaccination site and which populations they are allowed to vaccinate. Westchester Medical Center has launched an interactive map to assist Hudson Valley residents with accessing COVID-19 vaccinations which is available here: https://public.tableau.com/profile/wmchealth#!/vizhome/HudsonValleyCOVID-19VaccineDirectory/DirectoryMap
"We have recently seen a little more flexibility from the State in terms of who we are able to vaccinate and I am pleased that we are once again able to get shots into the arms of seniors at our Health Department clinic," said County Executive Ed Day. "And now that we are seeing increasing doses of all three FDA approved COVID-19 vaccines allocated to Rockland providers we are starting to make real progress."
The Rockland County Department of Health is currently able to vaccinate these eligible groups:
Essential Workers from Phase 1B
Residents and Staff of congregate settings certified by the Office for People with Developmental Disabilities (OPWDD)
Individuals with comorbidities and underlying conditions
Individuals who are 65+
Appointments for the 1,720 total doses allocated for seniors are being set up by the Rockland County Office for the Aging. Seniors who signed up for the COVID-19 Vaccine Waitlist are being called in the order in which they joined the list. The Rockland County Emergency Operations Center was activated to assist in this process with nearly 20 County Departments and volunteers currently participating.
Rockland residents age 65+ can still sign up to the Senior COVID-19 Vaccine Waitlist by calling the Rockland County Office for the Aging at 845-364-2110, Monday through Friday (except holidays), 8:00 am through 5:00 pm. Spanish and Creole speakers are available. In addition, residents can sign up online https://form.jotform.com/210357060190041.
Appointments for those certified by the OPWDD are being set up by the Rockland County Department of Health.
Appointments for Essential Workers from Phase 1B and individuals with comorbidities and underlying conditions are being made via weekly open public registration.
The Rockland County Department of Health announces each public registration hours ahead of time via press release, social media posts and website updates. This process will continue for the foreseeable future at different dates and times to allow for more access.
"On a personal note, I was able to register to be vaccinated as a senior individual with a comorbidity during the recent public registration for this group and received my first dose of the Moderna vaccine this afternoon. While I have been eligible for a shot since January, when everyone 65 years of age and up became eligible, I had not sought a vaccine because I recognized that there were those in our community who needed it more than I did. But with vaccine supply now increasing and hearing the feedback I received from many residents along with my friends and family urging me to get the shot, I have done so. I encourage everyone to get the shot when it is their turn as I believe these vaccines are safe and effective and I trust the advice of the public health professionals in the Department of Health. My message to you is this, we will continue to do everything in our power to get shots into the arms of Rockland residents, to share information about where vaccinations are available and raise awareness around the importance of getting vaccinated. For those still searching, please be patient. This process is improving, and we will get you vaccinated," said County Executive Day.
Rep. Mondaire Jones Named Vice Chair Of Judiciary Subcommittee On Courts, Intellectual Property, And The Internet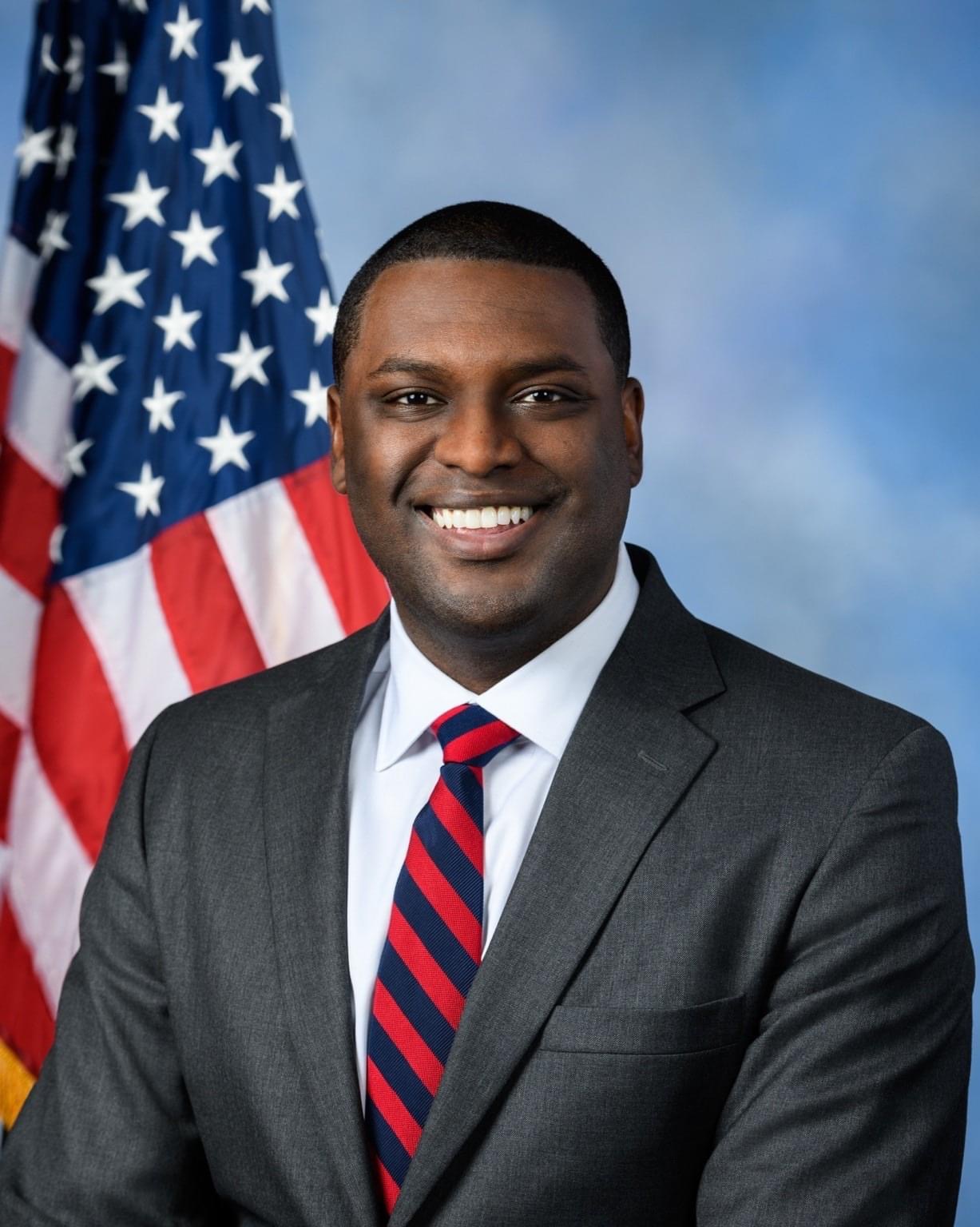 WASHINGTON, D.C. – Congressman Mondaire Jones (D-NY) announced his appointment as Vice-Chair of the House Judiciary Subcommittee on Courts, Intellectual Property, and the Internet. The Subcommittee has jurisdiction over the Administration of the U.S. Courts, the Federal Rules of Evidence, Civil and Appellate Procedure, judicial ethics, patent, trademark law, and information technology.
"I'm honored to be named Vice Chair of the Subcommittee on Courts, Intellectual Property, and the Internet, which has jurisdiction over many of the most important facets of our society and our democracy," said Congressman Jones. "Over the past four years, Donald Trump, Mitch McConnell, and their GOP allies have led a hostile takeover of our courts, from the Supreme Court on down. To break the far right's grip on the federal courts and get our democracy working for the people again, we must press forward with reforms – including court expansion. As Vice Chair of the subcommittee of jurisdiction, I'll work to ensure we do."
Congressman Jones has also been appointed to the Judiciary Subcommittee on Antitrust, Commercial, and Administrative Law, which has jurisdiction over bankruptcy and commercial law, bankruptcy judgeships, administrative law, independent counsel, state taxation affecting interstate commerce, interstate compacts, and antitrust matters.