Assemblyman Schmitt Presents State Assembly Proclamation to Heroic Stony Point Police Officers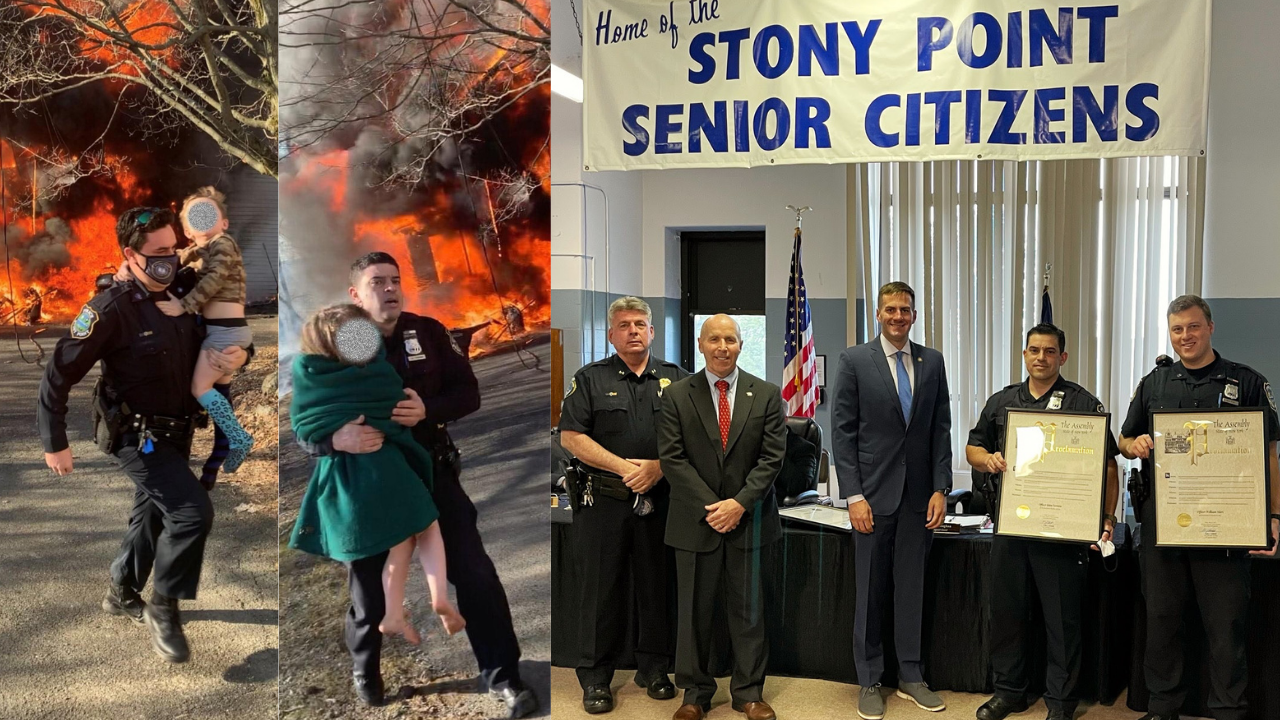 STONY POINT, NY – Assemblyman Colin J. Schmitt (Stony Point) joined by Stony Point Town Supervisor Jim Monaghan recognized three Stony Point Police Officers; Vincent Agovino, John Ferrara, and William Mari.
They were formally presented with a New York State Assembly Proclamation, by Assemblyman Schmitt, for their heroic efforts in March when they ran into a burning house to save the lives of children who were inside. (Photos at the end of the video)
Video of the ceremony below.
Each of these police officers received their own official Proclamations at the Stony Point Town Board meeting on, May 11, 2021, detailing their service of honor, courage, and personal sacrifice.
Supervisor Jim Monaghan, "Officers Vincent Agovino, John Ferrara, and William Mari are heroes. Their actions saved the lives of local residents and represent the very best of our local police department and it is great that Assemblyman Colin Schmitt joined the town board during police week to honor them."
Assemblyman Colin J. Schmitt stated, "Today and every day we should be thanking law enforcement who put their lives on the line to protect our families and communities. Police Officers Vincent Agovino, John Ferrara, and William Mari are prime examples of what the badge stands for; honor. courage, sacrifice, and selfless service. These heroes were just doing their jobs, not looking for recognition, but they deserve this honor today. I am proud to officially recognize the heroes that live amongst us and thank them for their service."
Video via Stony Point Facebook Live Stream – rocklandreport.com
Senator Skoufis Touts $352K in Emergency Response Grants for Rockland County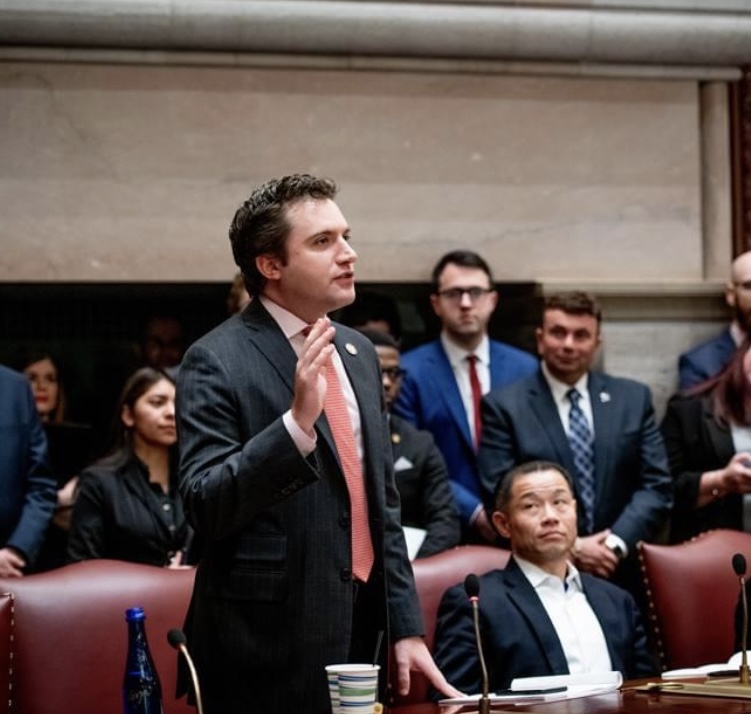 HAVERSTRAW, NY – Senator James Skoufis touted a $351,925 grant to Rockland County to support its emergency response operations and make critical improvements to 9-1-1 dispatch functions. The funding, announced Friday, will be administered by the State Division of Homeland Security and Emergency Services.
"Rockland County is more than deserving of this critical funding," said Senator Skoufis. "Our emergency service providers are on the front lines every day, responding to what may ultimately be life-and-death situations, in often unpredictable circumstances. Improving our communications infrastructure will save more lives while making the work of our dispatchers and first responders faster and more effective."
"These funds help recipients make important upgrades such as text-to-9-1-1 and implement other next-generation 9-1-1 technology so they're ready to handle calls for help and to dispatch first responders immediately," said Patrick A. Murphy, Commissioner of the Division of Homeland Security and Emergency Services. "Since 2014, the state has distributed approximately $60 million to help our local partners improve their public safety answering point capabilities."
Stony Point Resident Celebrates 100 Birthday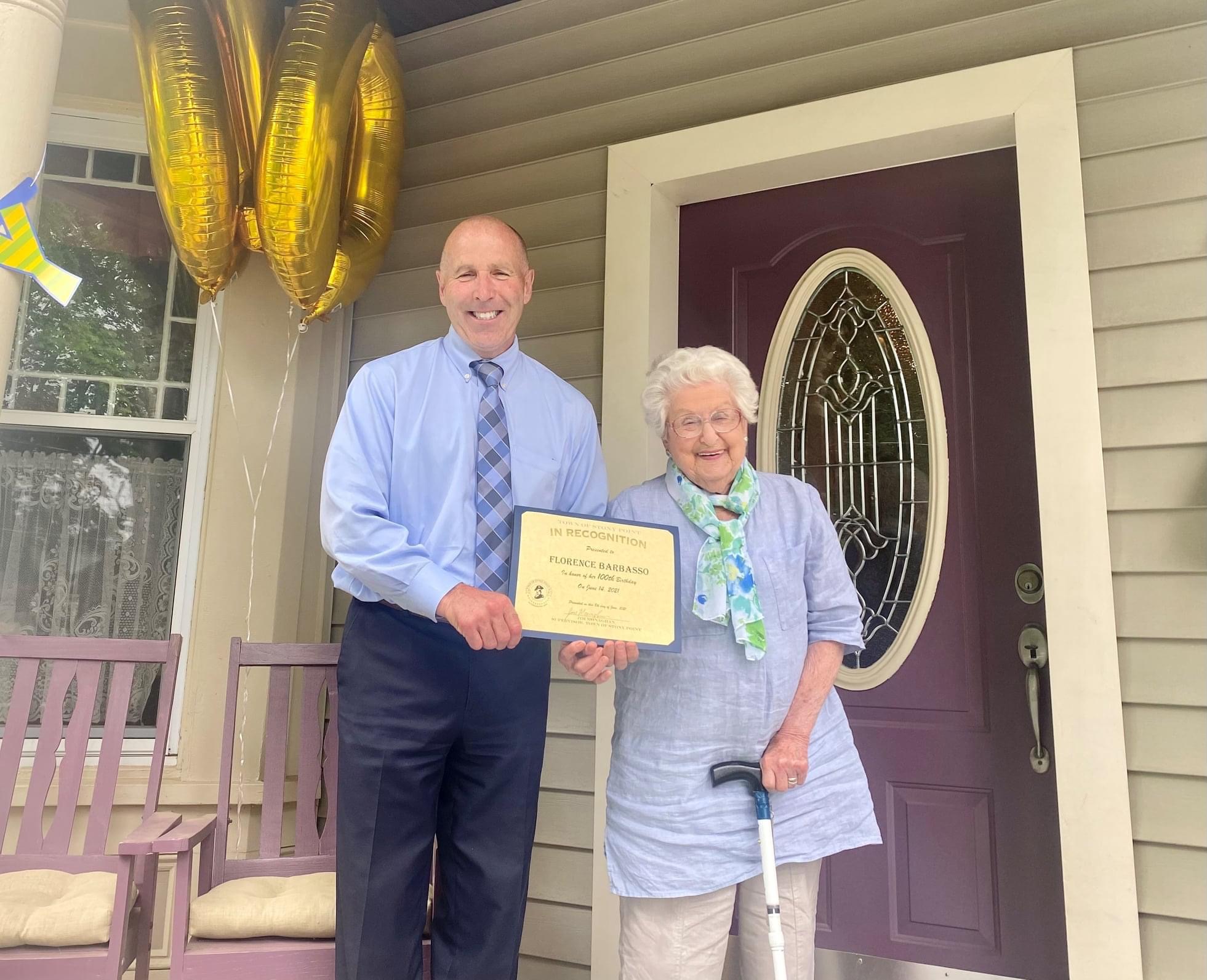 STONY POINT, NY – A big Happy (belated) Birthday to Florence Barbasso of Stony Point who turned 100 yesterday!
Florence was presented with a certification from Stony Point Supervisor Jim Monaghan. 🎂