Assemblyman Schmitt Launches Campaign for New York's 18th Congressional District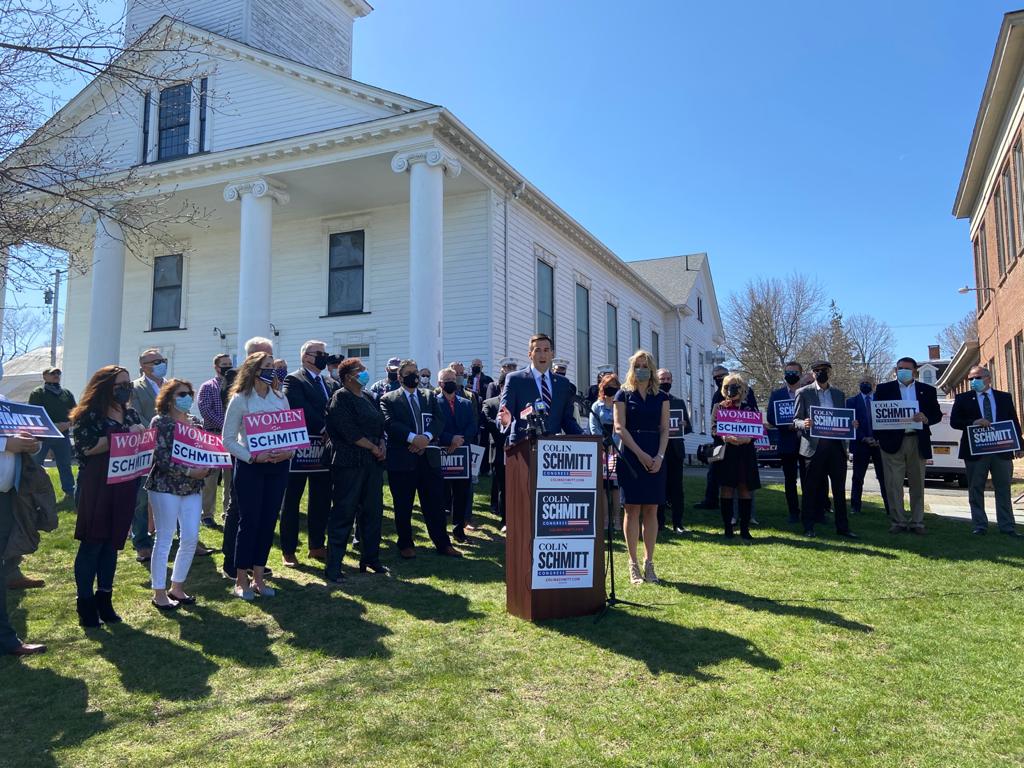 STONY POINT, NY – Assemblyman Colin J. Schmitt, who represents Stony Point, was joined by family, friends, constituents, and community leaders to announce his campaign for the Hudson Valley's 18th Congressional District 2022 General Election.
Schmitt is currently serving his second term in the New York State Assembly serves as a Sergeant in the Army National Guard and is a lifelong Hudson Valley resident formally launched his campaign on the front lawn of Montgomery Village Hall with the "Little Red School House" Montgomery Nursing School in the background, the school Schmitt attended as a young child growing up in Montgomery.
New York's 18th Congressional District currently comprises all of Orange and Putnam Counties and portions of Dutchess and Westchester Counties is one of just a handful of districts nationwide to have a Republican rating but be represented by a Democrat.
Assemblyman Colin J. Schmitt stated, "Hudson Valley families need a strong voice in Washington who will protect taxpayers, create new jobs and stand up for our veterans and first responders. As a member of Congress, I will lead the fight against the radical socialist ideology that is driving Nancy Pelosi's agenda and the liberal policies being advanced by Congressional Democrats."
Schmitt continued, "I believe Washington has to work for the Hudson Valley again. The families who live and work in small towns and suburban communities across our district need a strong voice who will bring people together to protect and improve their quality of life. I will work every day to deliver real results for Hudson Valley families and defend our values."
Assemblyman Schmitt announced Orange County Clerk Annie Rabbitt and former Senator Terrence Murphy would serve as Campaign Co-Chairs of the Congressional Campaign.
Orange County Clerk Annie Rabbitt stated, "Colin Schmitt will be an outstanding Congressman. I have known Colin since he was in middle school. I saw him grow up here in the Hudson Valley and serve our nation, state, and community with distinction in the military and public service. I have served Orange County for many years and know of no one better to stand up for our values and our people than Assemblyman Colin Schmitt, our next Congressman."
Senator Terrence Murphy stated, "Assemblyman Colin Schmitt will be our next Hudson Valley Congressman. My family and I have known Colin for many years now. He has been a strong partner in service to the residents of our region and exactly that voice we need representing us in Washington. No one has been better prepared and had more knowledge of this district than Colin Schmitt. I happily serve as Co-Chair of his Congressional campaign and will do all I can do to see him elected."
Schmitt will be running against Democrat Sean Maloney.
Mondaire Jones Endorses Melanie Stansbury (NM-01) in Race to Replace Sec. Deb Haaland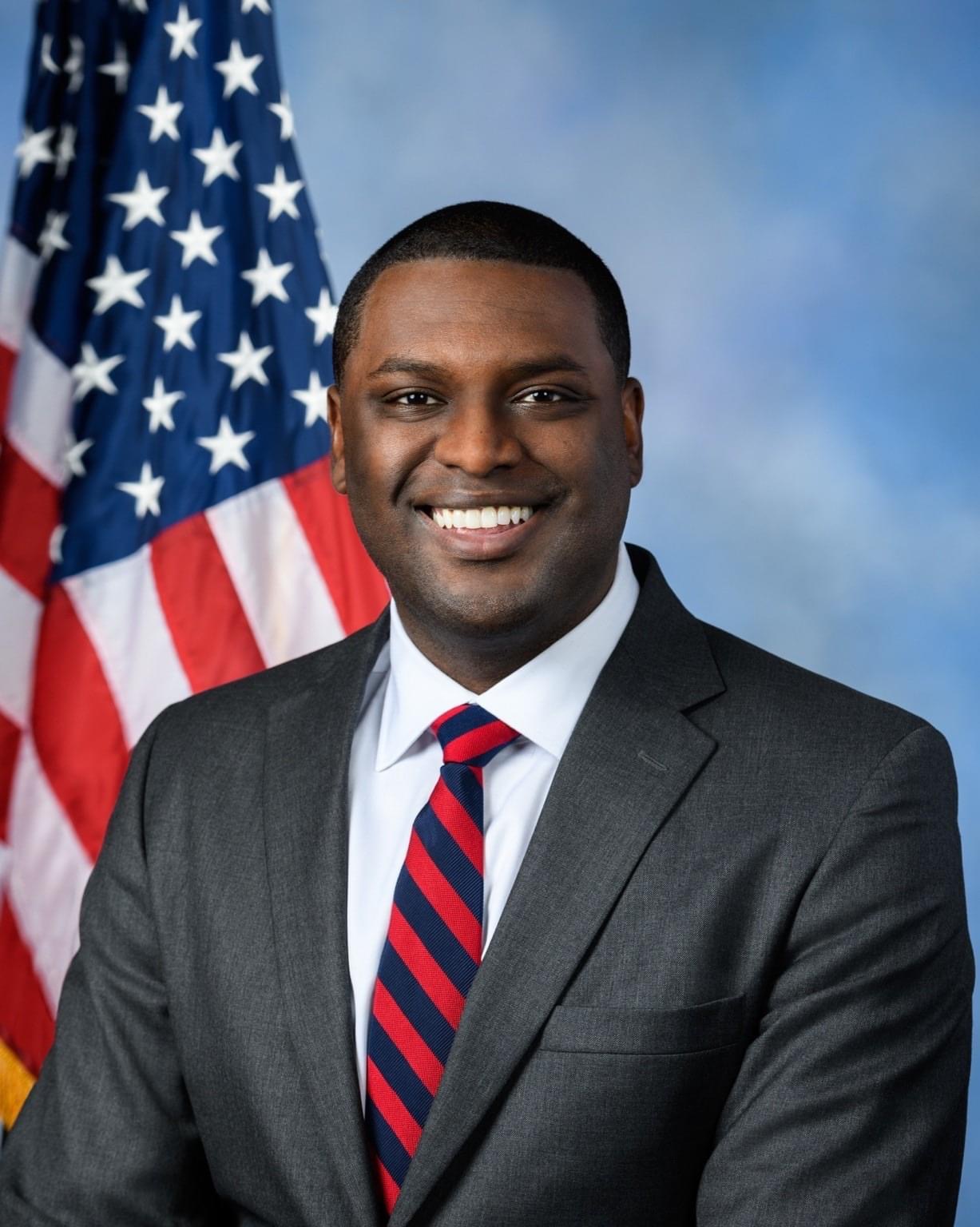 NYACK, NY – Congressman Mondaire Jones (D-NY) announced his endorsement of Melanie Stansbury for Congress in New Mexico's First Congressional District. Stansbury is running in the June special election to replace former Congresswoman Deb Haaland, who was confirmed as Secretary of the Interior earlier this year. Stansbury is the third candidate to earn an endorsement this cycle from Jones and his political action committee, Policy is Personal PAC, which he launched in April.
"We need more people in Congress for whom policy is personal, which is why I'm so excited to endorse Melanie Stansbury in New Mexico's First District," said Jones. "Like me, Melanie grew up in a working-class family and knows firsthand what it's like to struggle to get by. As a STEM professional and lifelong public servant, Melanie understands the urgent need to address our most pressing challenges — from the climate crisis to COVID-19 — with bold, progressive, evidence-based policies. I know she will carry on the legacy of my friend Deb Haaland as a powerful progressive voice for working- and middle-class New Mexicans, and all Americans."
"I'm honored to have the support of Representative Mondaire Jones. Now more than ever, we need leadership fighting for a more equitable recovery that centers support for struggling families, reopening small businesses, bringing home good paying jobs, and providing access to affordable health care," said Stansbury. "In Congress, I will be proud to work alongside Rep. Jones to pass critical legislation that moves forward the structural change we need to ensure no one is left behind as we put the country back on track."
Meet Leslie Kahn, Candidate for Clarkstown Justice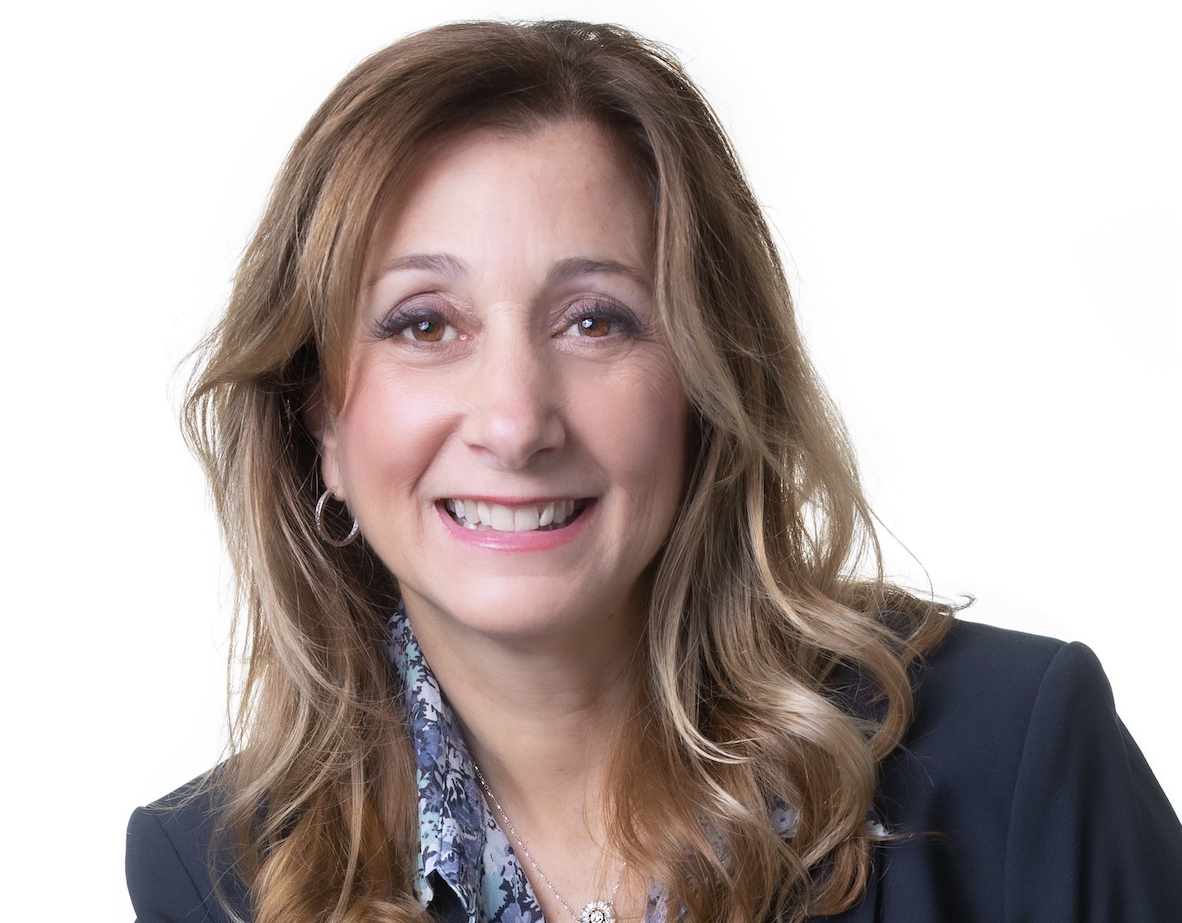 NEW CITY, NY – Town of Clarkstown Town Attorney Leslie Kahn in a post on Facebook announced her candidacy for Clarkstown.
Kahn is on the ballot for the June 22, 2021 Primary Election on the Democratic, Republican, Conservative and Working Families. If elected, Kahn would be the first female Justice in Town of Clarkstown history.
Below is a short bio for Leslie Kahn:
I have been a practicing attorney for thirty years and have dedicated my career to serving the public. I am currently the Town Attorney for the Town of Clarkstown where I counsel the Town Boards and Commissions on legal issues. I prepare local laws and resolutions and assist with the defense of lawsuits brought against the Town. I also prosecute violators of the Town Code and have significantly increased the number of prosecutions related to building and zoning code violations.
Prior to my employment with the Town of Clarkstown, I was a prosecutor in the Brooklyn District Attorney's Office for twenty five years. I concentrated in the areas of domestic violence, juvenile crimes, alternative to incarceration programs and gun violence. I have extensive litigation experience having tried hundreds of cases, both felonies and misdemeanors. I have also presented numerous cases to the grand jury and trained Assistant District Attorney's in case management and trial preparation.
During my tenure with the Brooklyn District Attorney's Office I held the positions of Bureau Chief of Domestic Violence, Chief of Firearms Prosecution and Chief of Adolescent Diversion Programs. I am extremely familiar with specialized courts as I was involved in creating the first juvenile domestic violence court in the nation as well as the integrated domestic violence court and the adolescent diversion court in Brooklyn.
I moved to Clarkstown in 1998 with my husband Paul, a lifelong resident. We have three boys, Michael, Steven and Zachary who attended the Clarkstown Central School District where I volunteered with various committees. I am a member of the Rockland County Bar Association and the Rockland County Women's Bar Association. I also served on the Board of Directors for the Rockland County Jewish Community Center.
Throughout my career, I've dedicated myself to serving the public, ensuring justice and equality for all New Yorkers, and enforcing our laws without fear or favor. As Town Justice, I will use my experience, my integrity, and my compassion to apply the law fairly and make sure Clarkstown remains a great place to live for all of our families.