Assemblyman Lawler, Senator Reichlin-Melnick, Historians, and Piermont FD Look to Honor Thomas "Pomp" Pomplin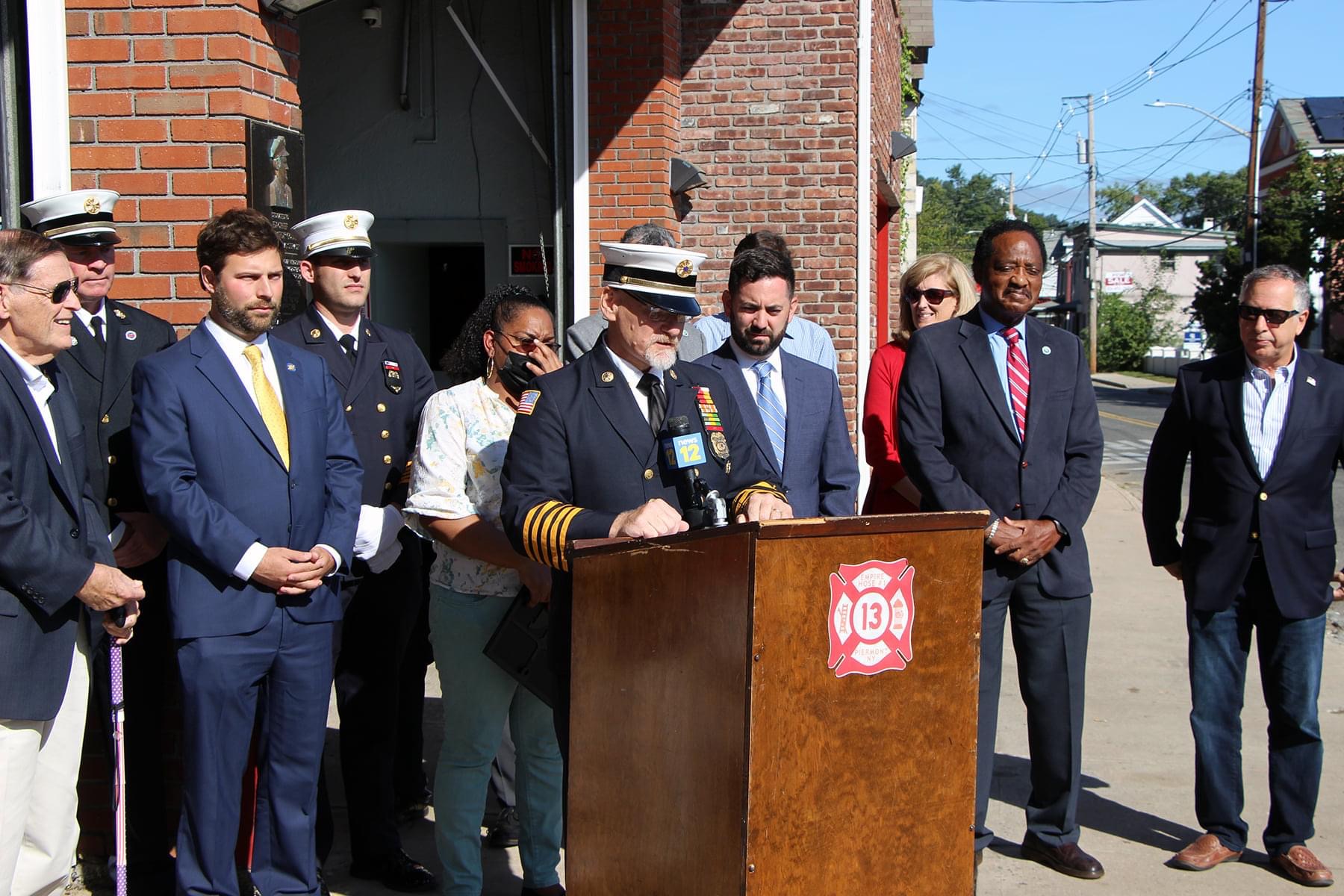 Assemblyman Mike Lawler, members of the Piermont Fire Department, ex-Chief Dan Goswick, State Senator Elijah Reichlin-Melnick, Supervisor Teresa Kenny, Piermont Mayor Bruce Tucker, County Legislator James Foley, NYACK NAACP President Nikki Hines, Bill Batson, and other historians and activists held a press conference announcing their intention to honor Thomas "Pomp" Pomplin, a black Piermont resident and firefighter, as the first line of duty death in Rockland County.
In 1854, Pomp and the other members of the Piermont Fire Department were called to Nyack to help put out a massive factory fire. They pushed their fire truck from Piermont all the way to Nyack and helped battle the blaze. Unfortunately, Pomp passed away a few days later from heat exhaustion and other injuries. There is a direct connection between Pomp and all of the other heroic firefighters who have given their lives in service of keeping our communities safe. May he and all other fallen firefighters rest in peace, and may we never cease to thank, honor, and memorialize them for their sacrifice.
The goal is to raise $10,000 to help the Village of Piermont and the Piermont Fire Department build a proper memorial for his heroic sacrifice, which would be located in the village. Please consider donating at this link:
https://www.gofundme.com/f/thomas-pomplin-lodd-memorial?utm_source=customer&utm_medium=copy_link&utm_campaign=p_cf+share-flow-1&fbclid=IwAR1lmpGERbqtmRgW0LJ-vMeqRkJiLB9jXL-mPcaNFS6yVLAenhhcEck3QJo
Watch the Press Conference Below 
"Meet Our New Human Rights Commissioner" By Rockland County Executive Ed Day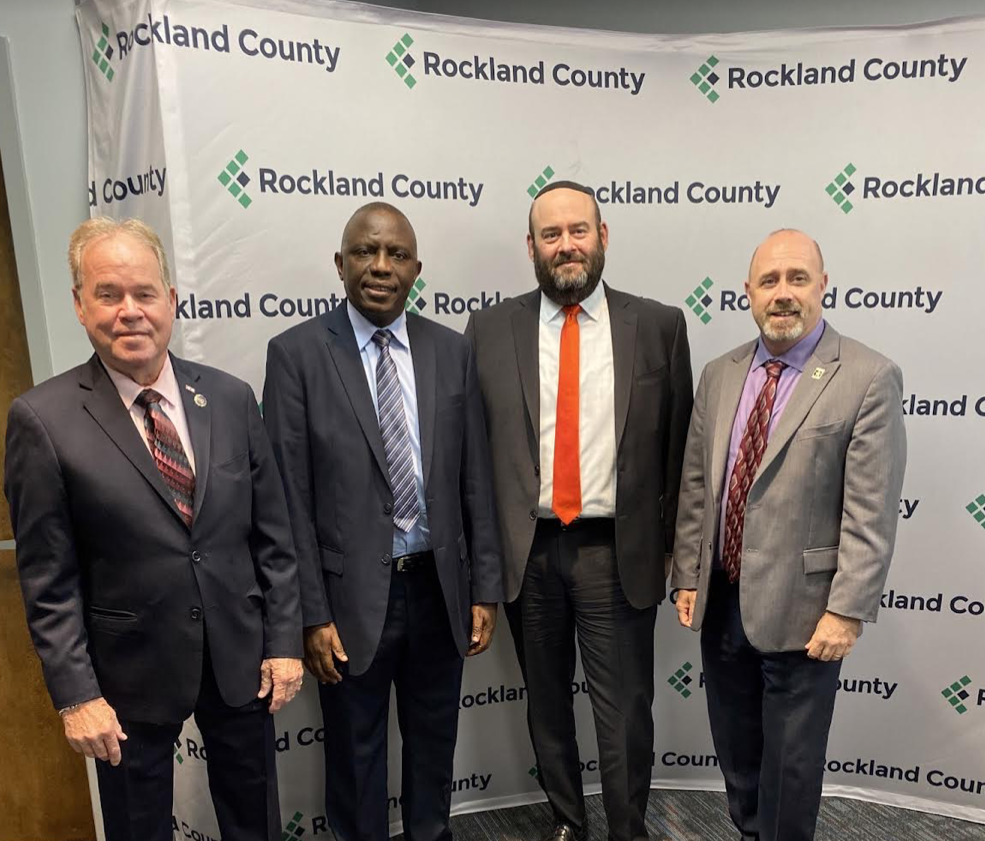 Without question Rockland County is a "melting pot" of diverse cultures and ethnicities which is exactly why my administration made sure to not rush the process of filling the critical position of Human Rights Commissioner.
We took our time combing through candidates to find the most qualified individual to protect the human rights of our residents.
That search started with an extensive recruitment process through multiple avenues including online job sites, the County of Rockland website, with assistance from the Human Rights Commission, members of the County Legislature, and many other
community members.
Once we gathered a list of leading candidates, we had them interviewed by a panel of top human rights advocates, which unanimously recommended that Spencer Chiimbwe move on to the next step of the interview process.
Most recently, Spencer worked for the County of Rockland as a Grants Specialist for our American Rescue Plan Act Department assisting local organizations and communities navigate the sometimes-complicated grant application processes. But as I share more of this Stony Point man's background it will be easy to see why he is being appointed to this position.
Throughout his career, Spencer worked in an array of positions that solidified his fundamental understanding of government, which is crucial in this role.
He spent several years working at the ACTION Support Center, securing grants from entities like the Ford Foundation.
He spent several years working in the New York State Senate conducting legislative research and drafting policy documents.
He volunteered for Congresswoman Nita Lowey assisting with constituent services and connecting with community stakeholders.
Spencer spent 5 years working with the United African Congress inspiring community engagement and participation around key issues like health care, domestic violence, education, and empowerment.
He also served as Vice President for the When In Need Foundation, a humanitarian and philanthropic nonprofit working with disadvantaged communities.
All that experience is just the tip of the iceberg for Spencer.
I am confident his extensive experience working across cultural lines will aid him in his new role.
We expect our Human Rights Commissioner to be omnipresent, establish trust, and be proactive in helping residents facing discrimination of any kind.
My appointment of Spencer Chiimbwe as our next Commissioner has been submitted to the Rockland County Legislature and I look forward to celebrating his confirmation in the coming weeks.
I remind our residents that no one person, one department, or one group, can get the job done. The collective ownership and responsibility of protecting human rights starts and ends with every one of us.
We must all commit, as a County, to stand united against any form of hate or discrimination that surfaces.
* Column written by Rockland County Executive Ed Day.
Rockland County Announces Senior of the Year Awards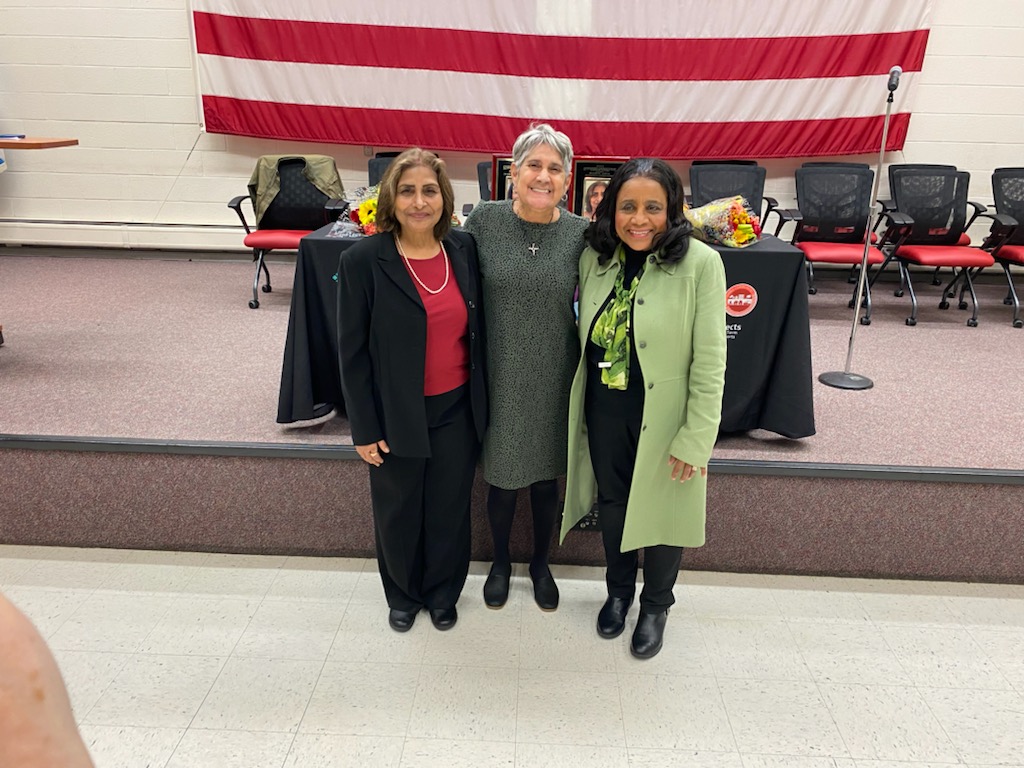 POMONA, NY – County Executive Ed Day and Office for the Aging Director Martha Robles honored two super seniors in Rockland Thursday for their longtime community service to helping others.
Winsome Downie Rainford was named 2022 Senior of the Year for dedicating her life to helping others overcome challenges. Rainford spent 42 years teaching political science while also serving on the Board of Directors of the Martin Luther King Multi-Purpose Center in Spring Valley. Winsome has also been an active member of the United Methodist Church since 1984, a Helping Hands Homeless Program volunteer, an officer in the Jamaican Civic and Cultural Association of Rockland (JAMCCAR) since its founding 32 years ago, and continues to serve as JAMCCAR's Parliamentarian and on its Scholarship Committee.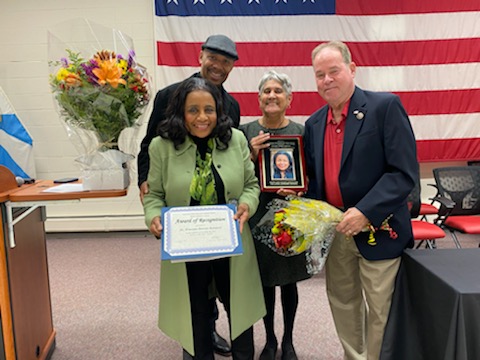 The second honoree Mamta Arya was awarded the 2022 Outstanding Contribution by a Senior Citizen. Arya has called Rockland County home ever since she immigrated here from India in 1976. After earning her master's degree, she spent 15 years working with people with mental illness, substance abuse, and special needs. With a passion for helping others, she went on to launch her own non-profit "Jeevan Jyoti." The organization offers free services to seniors including learning new skills or how to take care of their aging body and mind six days a week.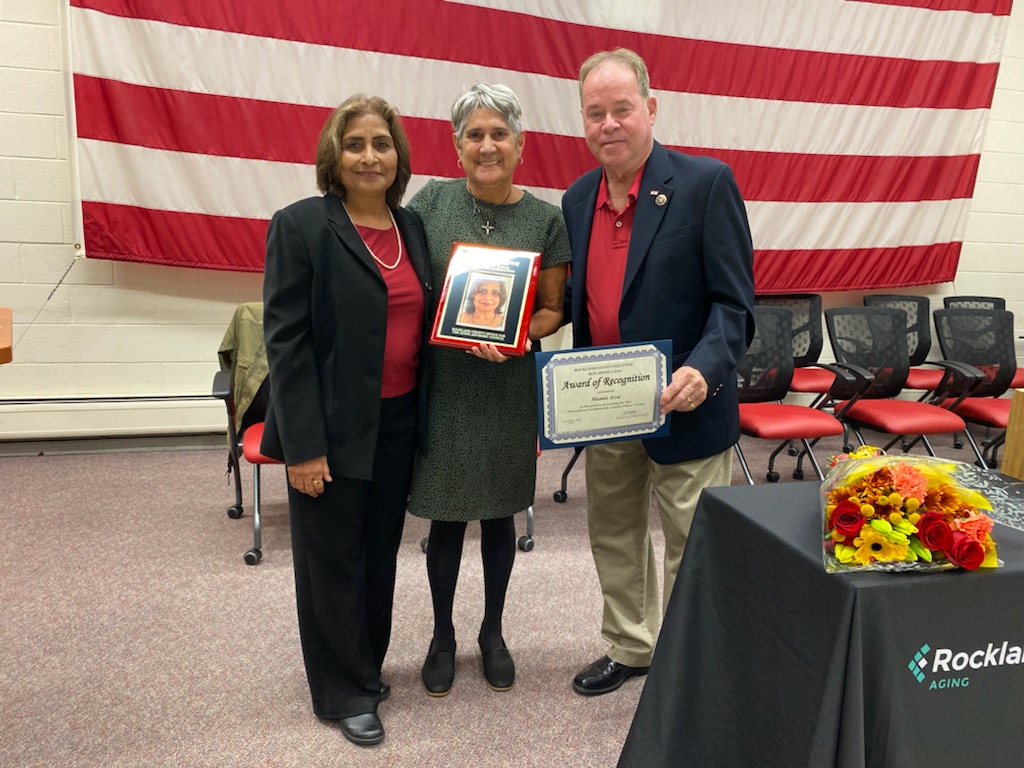 "These recipients are an inspiration to us all," said County Executive Ed Day. "And a reminder that regardless of where you come from you can make a difference."