Arthur R. Aldrich, Publisher of OurTown Newspaper, Passes Away at 83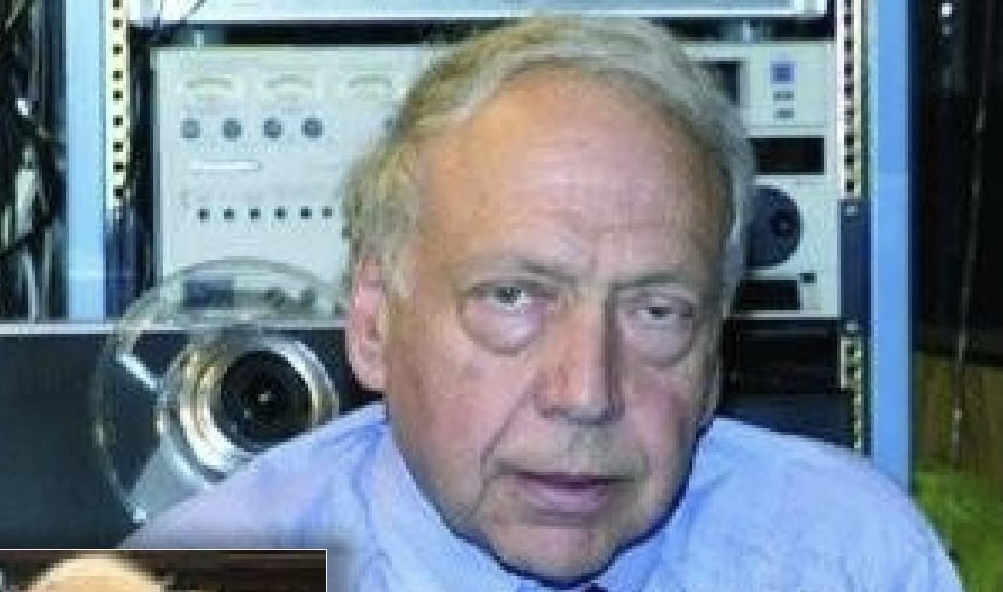 Suffern – Arthur R. Aldrich, a respected newspaper publisher, died peacefully Monday, April 12th, at the age of 83 with his family by his side.
Born in Yonkers, Arthur graduated from White Plains High School and went on to attended New York University.
He worked as editor of several newspapers including the Customart Press, the Eastchester Record, and the Rockland Leader.
After marrying Elaine (Nardeccia) in 1965, the couple moved from New Rochelle to Suffern NY where they quickly became active members and leaders in the Rockland County community, and Unitarian Society.
In 1973 Arthur started a weekly community paper called "Our Town" based in Pearl River. The paper was widely respected for journalism and creative writing including their popular restaurant reviews.
In the early 90s he expanded his business outside of Orangetown to include other parts of Rockland and Bergen when he acquired the publication of "The Home and Store News" based in Ramsey NJ from John Dater.
Arthur was happiest when behind the keys of the piano and organ. He would perform regularly at Good Samaritan Hospital as a volunteer.
Arthur was also a professor and educator, teaching college classes in advertising, marketing, and business. In later years he offered defensive driving classes to many. He had a love for books, classic music & film, as well as the theater.
In his leisure time he would produce lecture series on historical events, cultural arts, and the history of radio broadcasting that he would give through the Elder Hostel organization, and at local libraries.
Arthur also worked as stage director for many local playhouses, and volunteered his time every year to Camp Venture to help raise money for their ongoing effort of providing opportunity and family-like care for people of all ages with intellectual and developmental disabilities.
Arthur is survived by his wife Elaine, son Arthur and his wife Christina, and grandchildren Daniel and Alec Aldrich. He also leaves behind niece Jean Migdal, nephew Michael Migdal and his wife Jane.
He continued working right up until the time of his death and will be greatly missed by his family, friends, and community.
A public memorial service is being planned for a later date.
Progressive Foot Care Holds 15th Annual Holiday Shoe Drive for the Homeless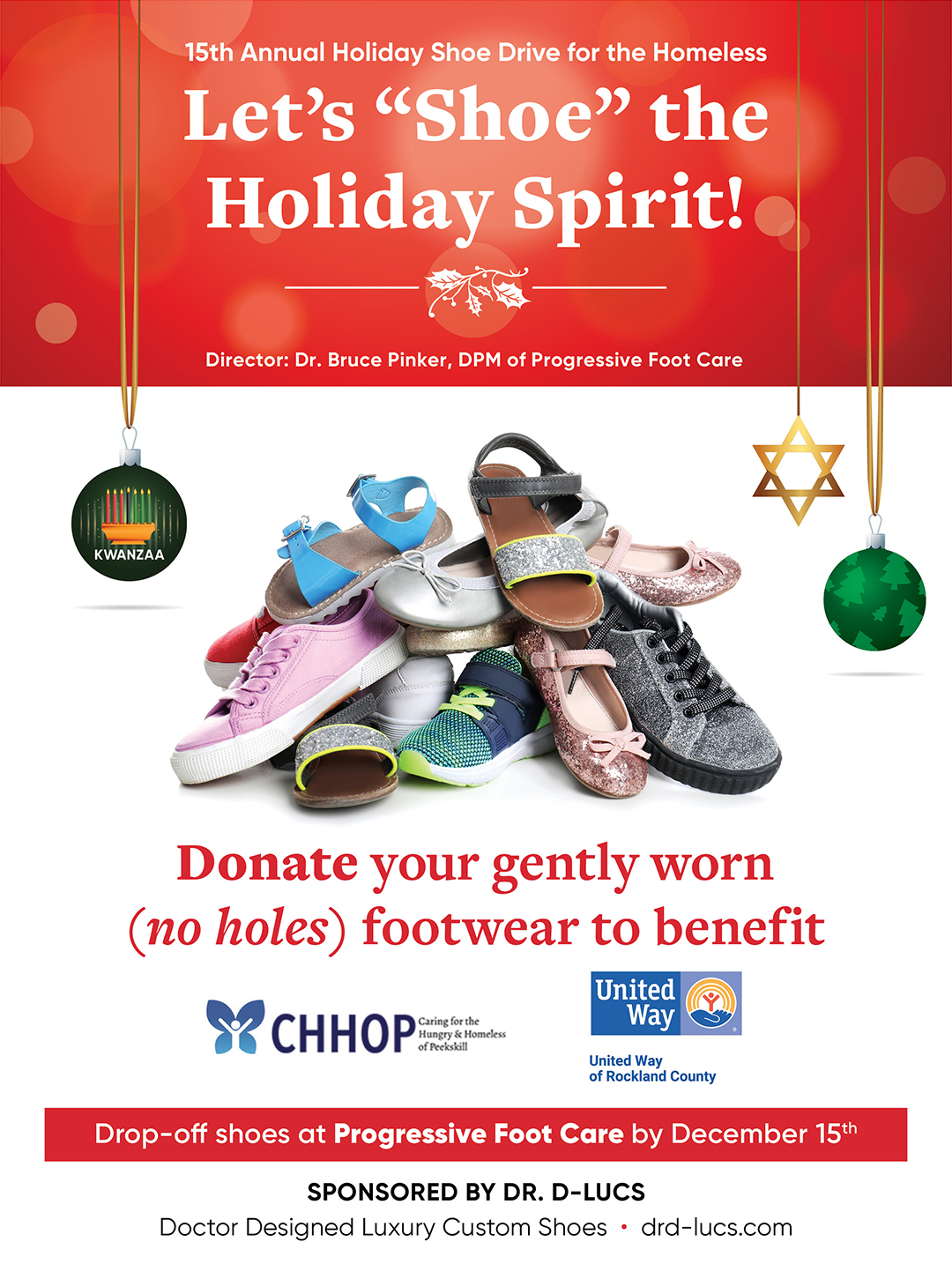 NANUET, NY – For the past 14 years, Progressive Foot Care have collected over 15,000 pairs of footwear to benefit the less fortunate. They are partnering with The United Way of Rockland (uwrc.org) and Catholic Charities of Rockland (ccsrockland.org), as well as Caring for the Hungry and Homeless of Peekskill (CHHOP chhop.org).
They will helping to support local businesses recovering from the pandemic. Several local businesses have donated gift certificates which will be drawn in a Facebook Live raffle in mid-December.
Everyone who donates footwear towards the shoe drive is eligible to receive a raffle ticket, available at the front desk at each of their offices (limit one per donor).
Office locations:
White Plains: 95 Church Street, Suite 210, White Plains, NY 10601.
Nanuet: 259 South Middletown Road, 2nd Floor, Nanuet, NY  10954
Footwear can be dropped off at our offices until December 15th.
Our local businesses generously donating raffle prizes are:
American Colosseum Pro Wrestling Santa Slam at the Haverstraw Center on December 3rd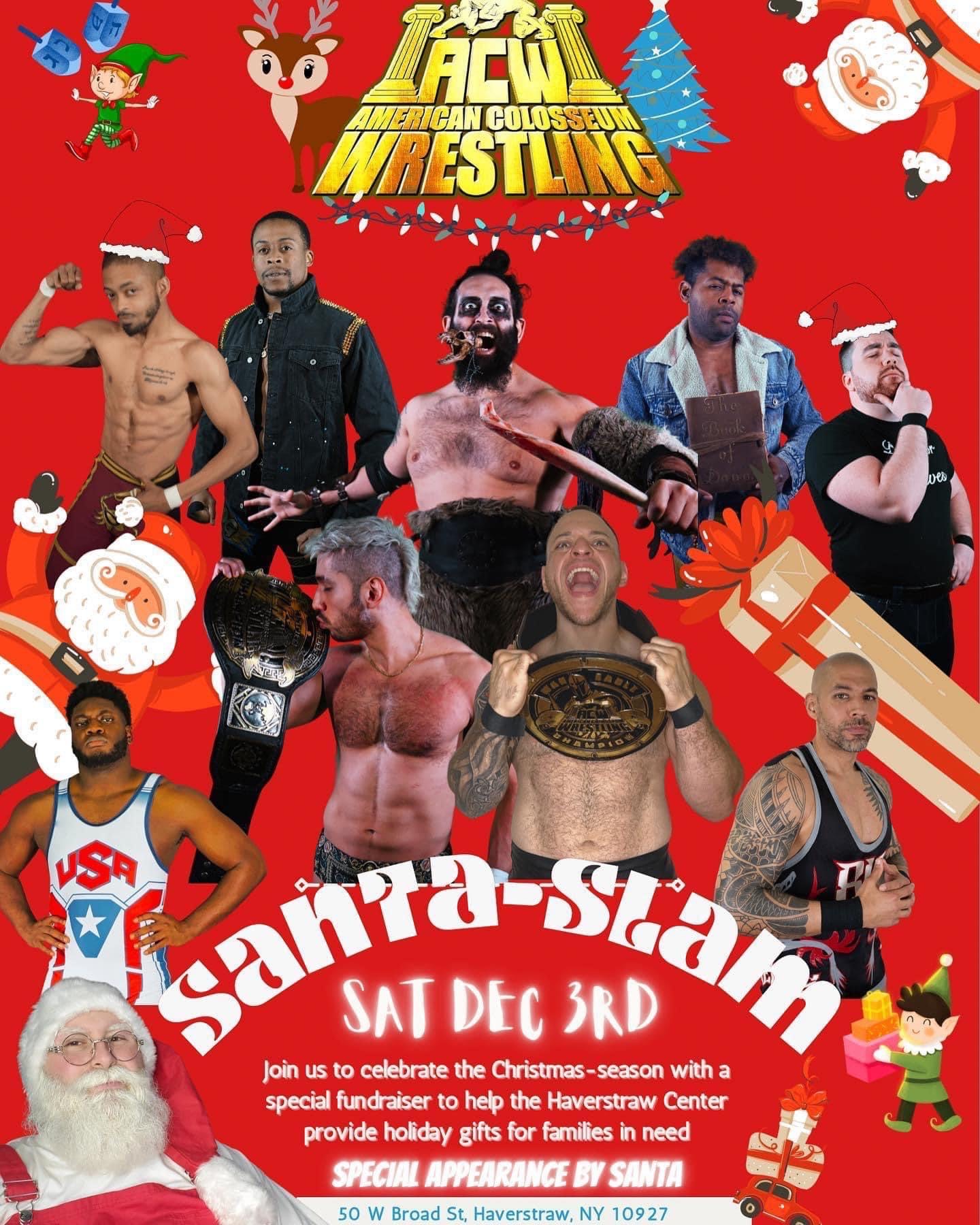 American Colosseum Pro Wrestling presents:SANTA SLAM!!!!
Saturday, December 3
7:05pm Bell Time
at The Haverstraw Center
50 West Broad Street (in Haverstraw)
Tickets: $15
Come support some very talented Rockland Pro Wrestlers at this benefit for The Haverstraw Center's Christmas Gift Program.  Bring the kids and get some candy…SANTA CLAUS will be there!
Haverstraw's own ANTHONY MARKOS won the ACW War Eagle Championship at the last Haverstraw Center show…but will he walk out of the Center with that belt on December 3rd??