Annual Brinks Memorial Ceremony on Tuesday, October 20th at 4PM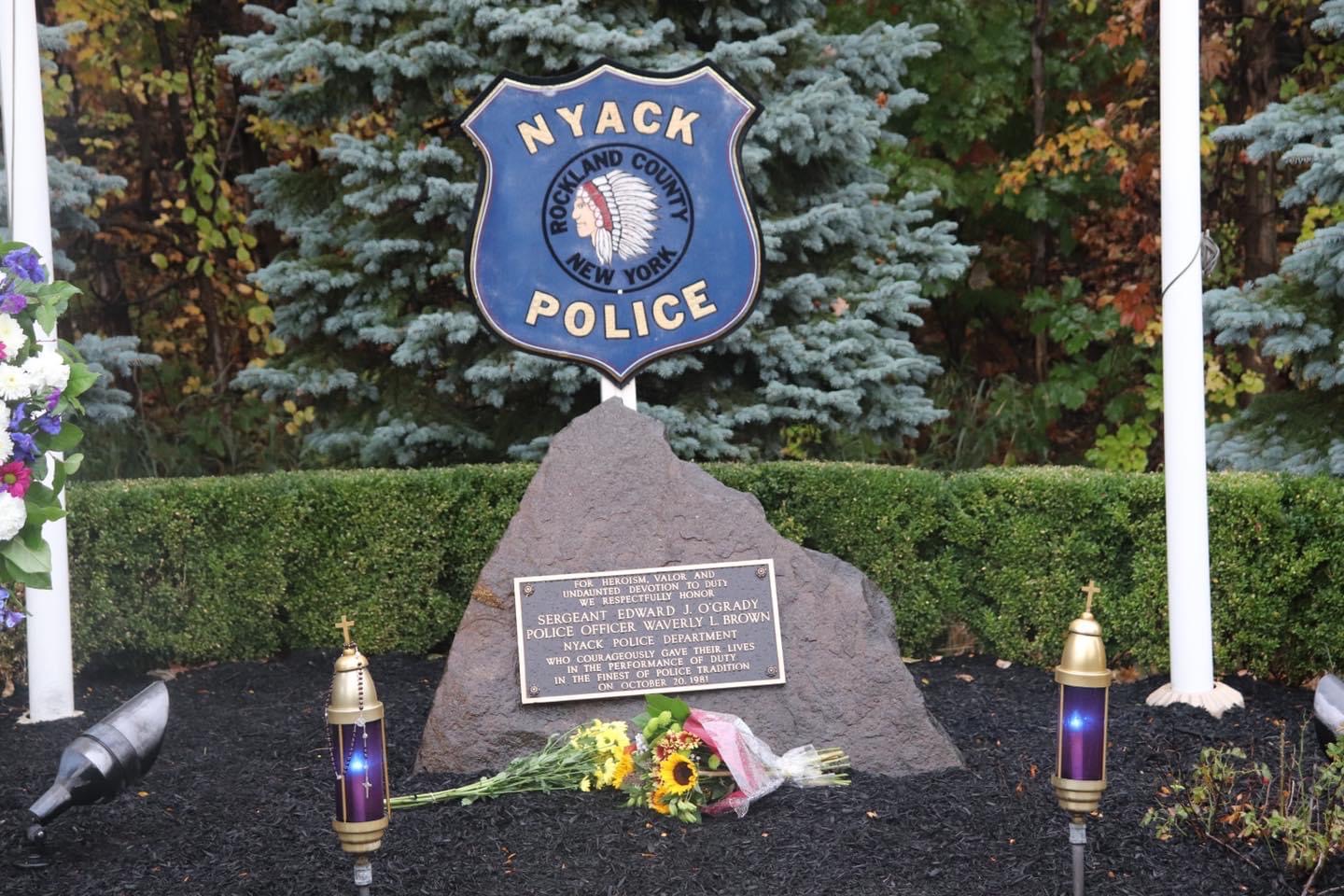 NYACK, NY – The annual memorial ceremony honoring the memory of Nyack Police Sergeant Edward J O'Grady Jr, Police Officer Waverly "Chipper" Brown and Brinks Guard Peter Paige will be held on Tuesday, October 20th at 4PM at the memorial site on Mountainview Ave & Rt 59.
Due to the COVID-19 pandemic everyone attending this outdoor event MUST wear a face covering and practice social distancing.
The 38th anniversary video can be viewed below
We will be live-streaming the ceremony on Facebook.
Village of Suffern 2020 Winter / Holiday Coloring Contest Details Announced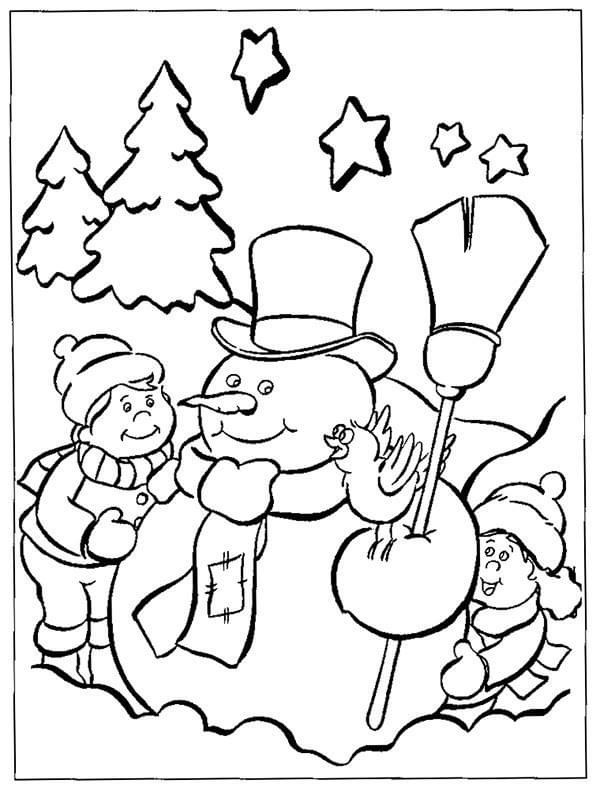 SUFFERN, NY – VILLAGE OF SUFFERN 2020 Winter / Holiday Coloring Contest
Open to Village of Suffern Students, pre-school thru grade 5.
Forms are available at: www.suffernny.gov or the R. P . Connor School electronic back pack.
Submit your entry by scanning and emailing to [email protected] or by mail to: Suffern Village Hall, 61 Washington Ave, Suffern, NY 10901
ATTENTION: RECREATION DEPARTMENT
NO DROPPING OFF (one entry per child please)
Be sure to provide: child's name, age, school, grade and phone number.
Prizes awarded per age group for:
"BEST COLORING" & "MOST CREATIVE".
Deadline Thursday, December 17, 2020. Have Fun!!!
Rotary Club of Suffern Refurbishes Bus Shelter on Route 59 and Airmont Road in Suffern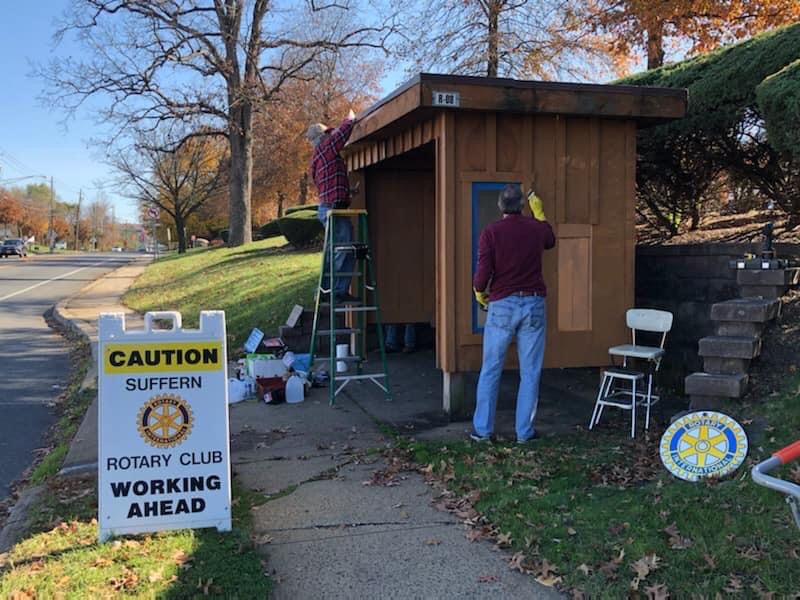 SUFFERN, NY – Great job by the Rotary Club of Suffern for restoring and repainting the bus shelter that they had installed many years ago on the corner of Rt 59 and Airmont Road in the Village of Suffern.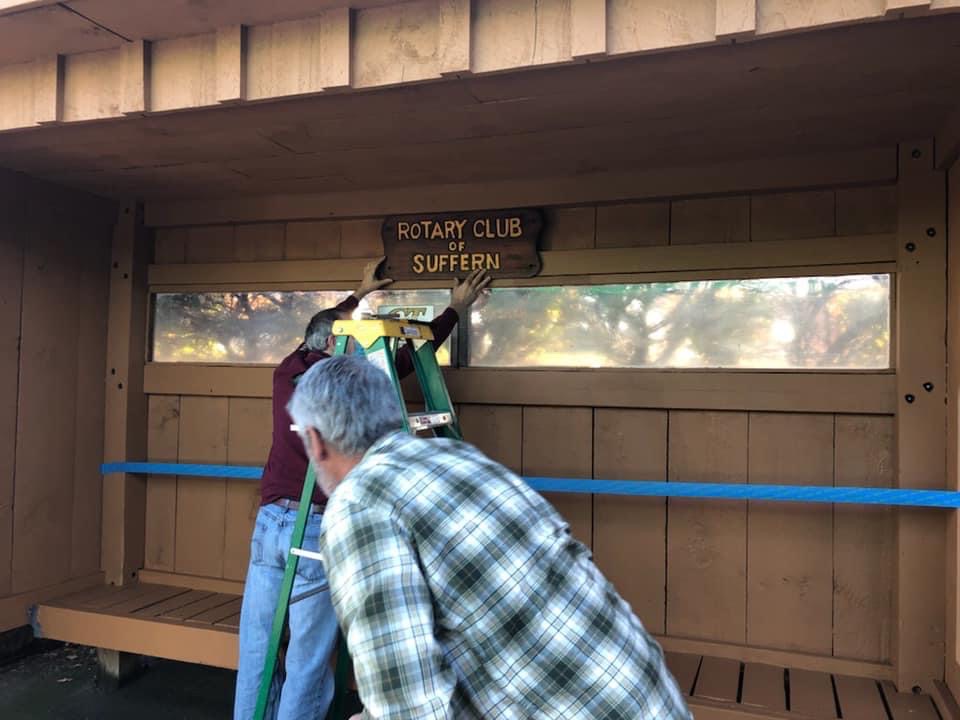 The newly refurbished bus shelter looks great and will also ensure commuters stay warm and dry!