American Colosseum Pro Wrestling Santa Slam at the Haverstraw Center on December 3rd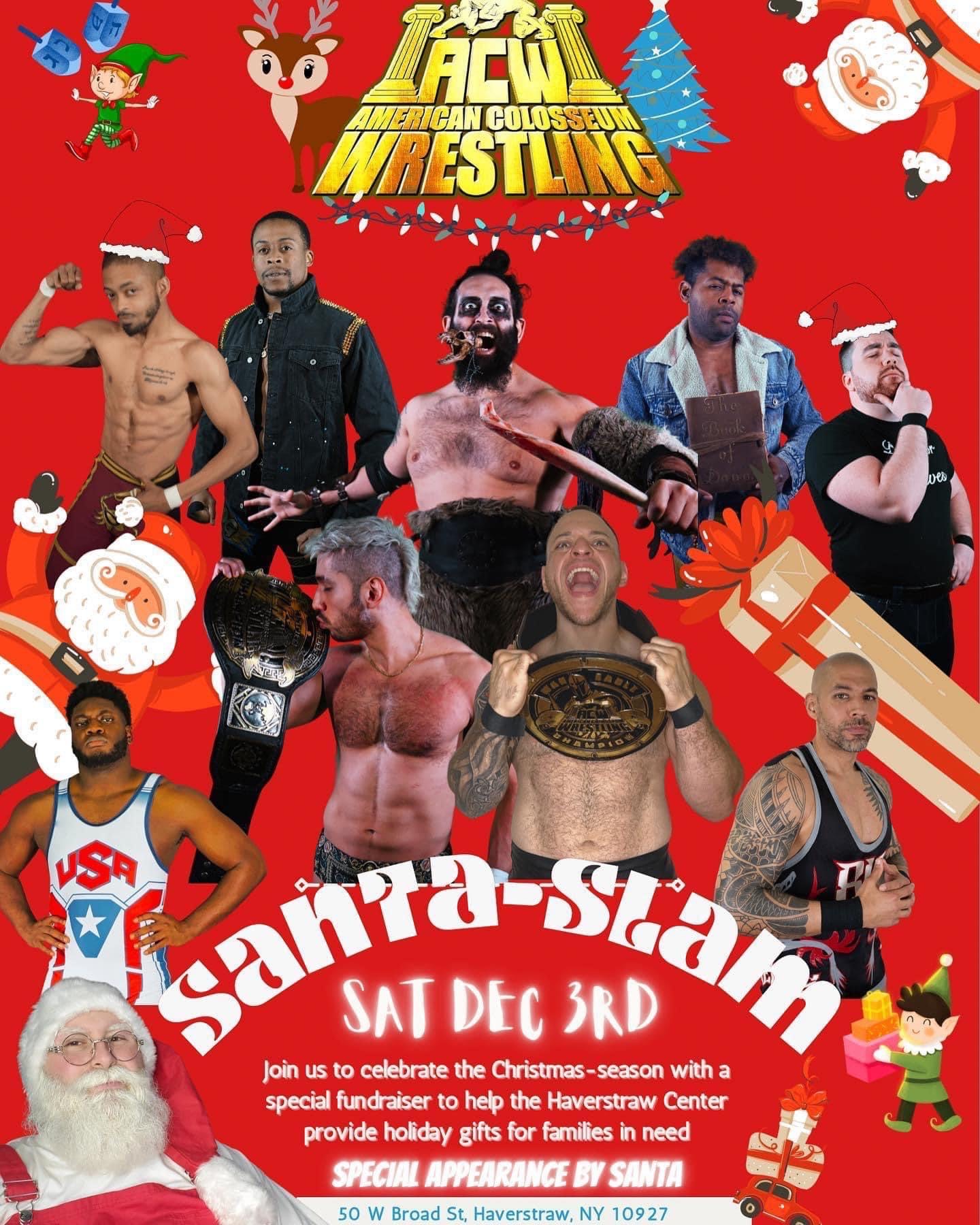 American Colosseum Pro Wrestling presents:SANTA SLAM!!!!
Saturday, December 3
7:05pm Bell Time
at The Haverstraw Center
50 West Broad Street (in Haverstraw)
Tickets: $15
Come support some very talented Rockland Pro Wrestlers at this benefit for The Haverstraw Center's Christmas Gift Program.  Bring the kids and get some candy…SANTA CLAUS will be there!
Haverstraw's own ANTHONY MARKOS won the ACW War Eagle Championship at the last Haverstraw Center show…but will he walk out of the Center with that belt on December 3rd??
Progressive Foot Care Holds 15th Annual Holiday Shoe Drive for the Homeless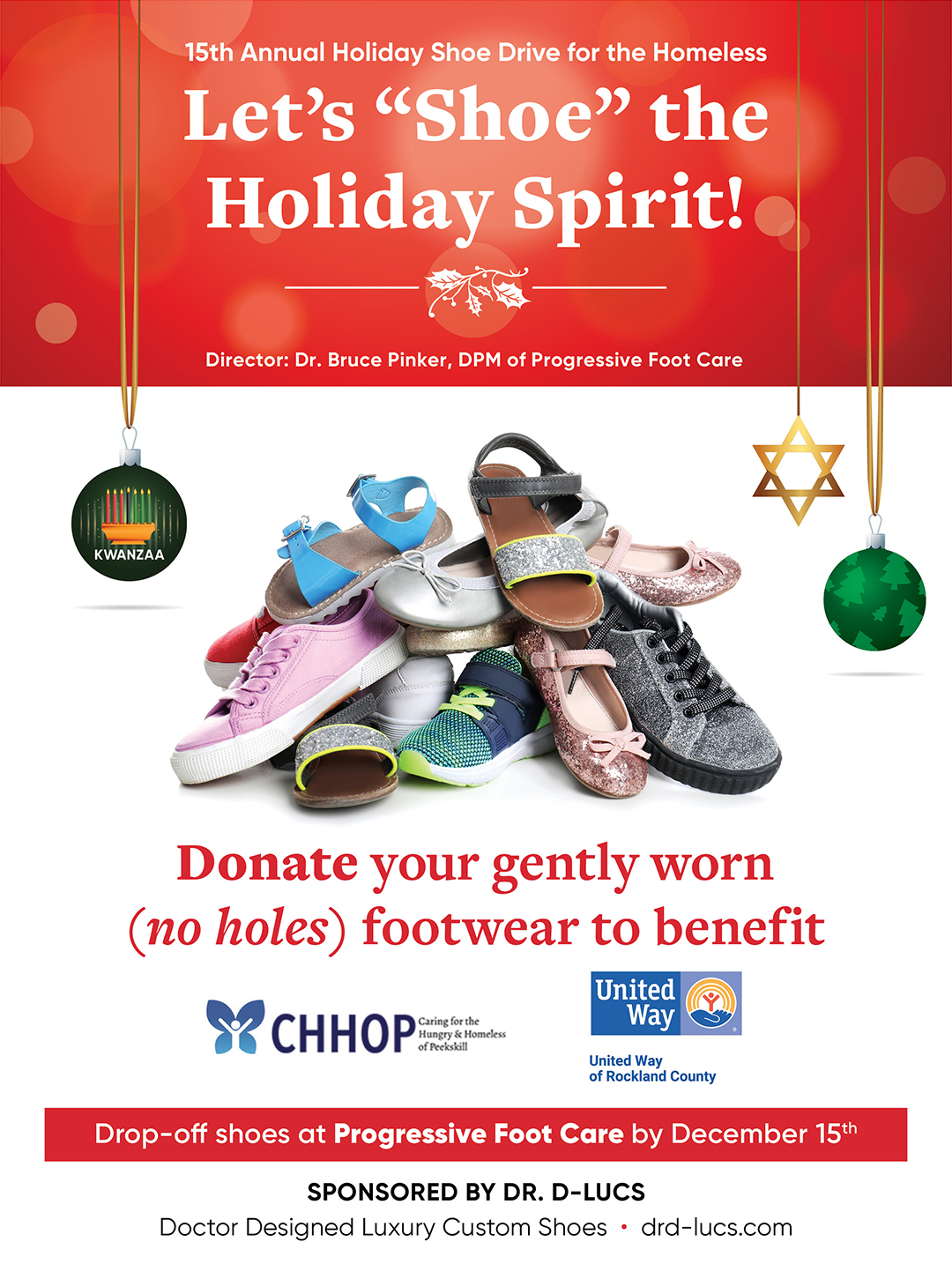 NANUET, NY – For the past 14 years, Progressive Foot Care have collected over 15,000 pairs of footwear to benefit the less fortunate. They are partnering with The United Way of Rockland (uwrc.org) and Catholic Charities of Rockland (ccsrockland.org), as well as Caring for the Hungry and Homeless of Peekskill (CHHOP chhop.org).
They will helping to support local businesses recovering from the pandemic. Several local businesses have donated gift certificates which will be drawn in a Facebook Live raffle in mid-December.
Everyone who donates footwear towards the shoe drive is eligible to receive a raffle ticket, available at the front desk at each of their offices (limit one per donor).
Office locations:
White Plains: 95 Church Street, Suite 210, White Plains, NY 10601.
Nanuet: 259 South Middletown Road, 2nd Floor, Nanuet, NY  10954
Footwear can be dropped off at our offices until December 15th.
Our local businesses generously donating raffle prizes are:
Over 500 Turkeys Distributed to Families in the Village of Spring Valley for Thanksgiving Day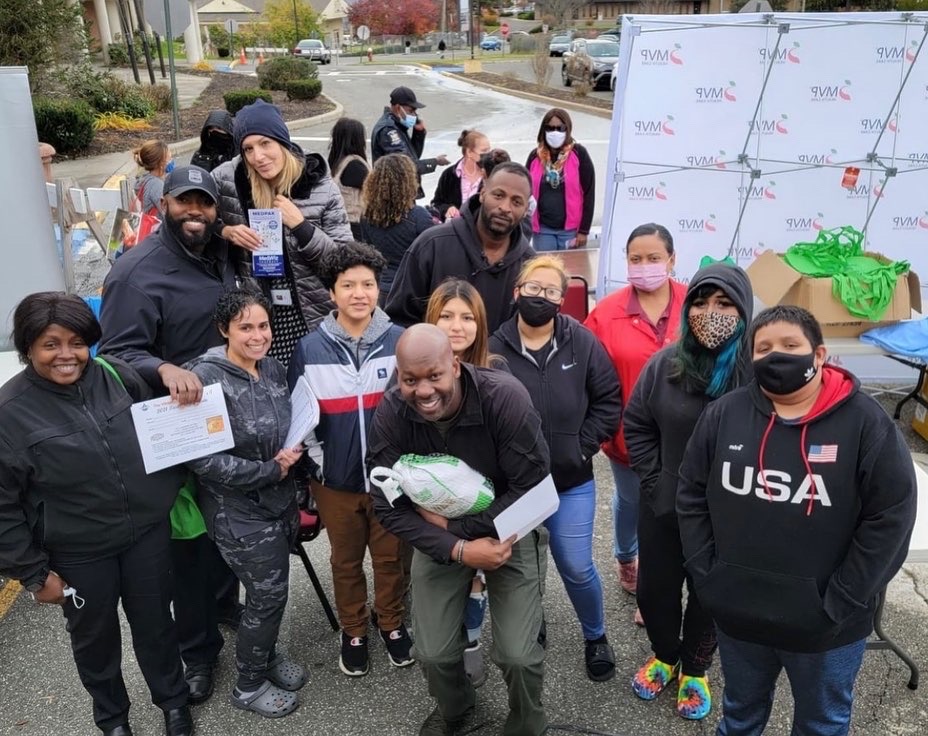 Over 500 Turkeys Distributed to Families in the Village of Spring Valley for Thanksgiving Day.
"This is the SEASON of GIVING and being THANKFUL! Remember that Thanksgiving is a joyous invitation to shower the world with love and gratitude. When we give cheerfully and accept gratefully, everyone is blessed." said East Ramapo School Board Member Sabrina Charles Pierre.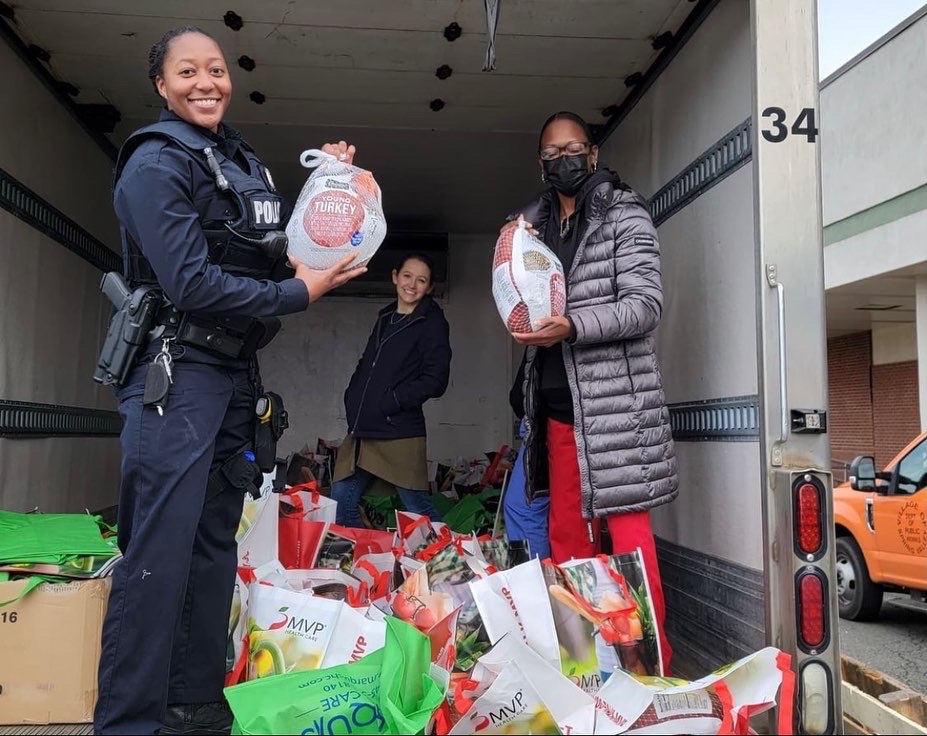 Great job by Sabrina Charles-Pierre, Spring Valley Police Department, and all involved.