TAPPAN, NY – At approximately 2:30 on Thursday, October 1, 2020 the Tappan Fire Department responded to a working truck fire.
Firefighters were able to quickly knock down the fire in the front of the vehicle. Fire was still persisting in back of the truck and the locks and defenses had to be cut through.
We interview Tappan FD Chief Abraham at 2:00.
No firefighters or occupants of the vehicle were injured. – rocklandreport.com
Woman Faints While Waiting On Line to Vote at Orangetown Town Hall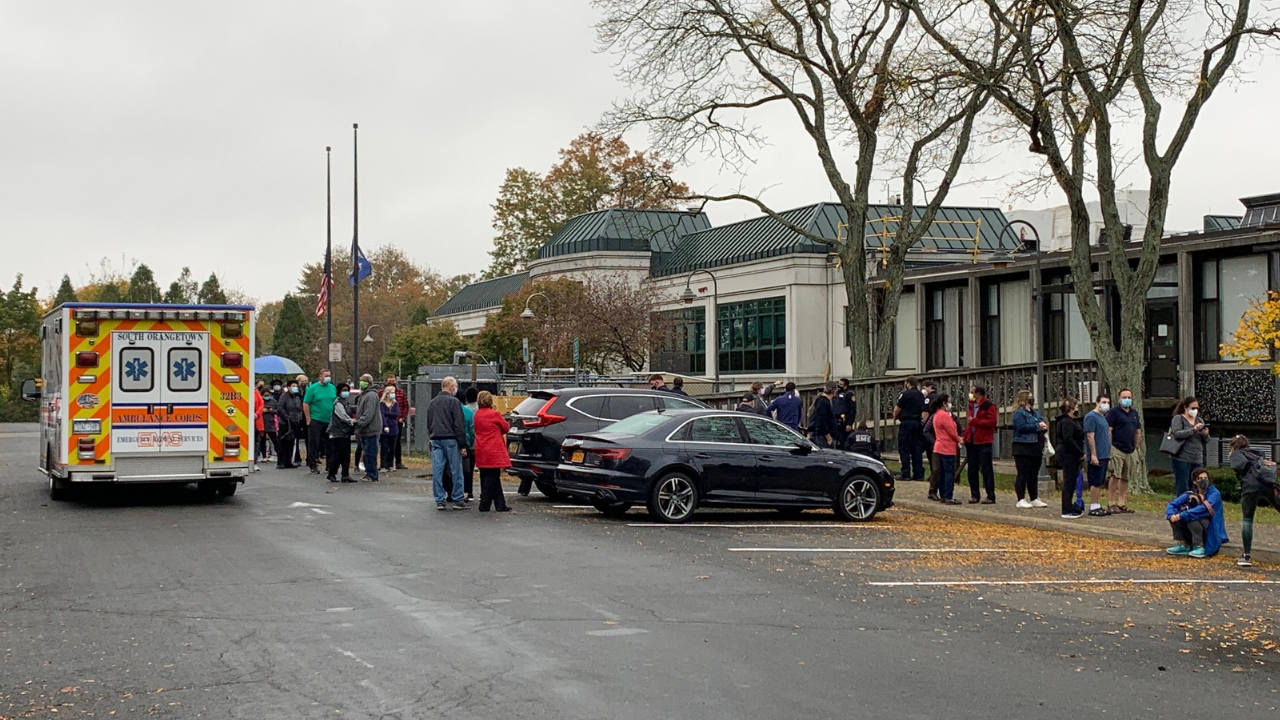 ORANGEBURG, NY – While we were covering early voting at the Town of Orangetown Town Hall, we witnessed an incredible story. An older woman had fainted while standing on the extremely long line to vote. The incident caused a great deal of commotion.
We quickly ran over and observed Town of Orangetown Deputy Supervisor Mike Lawler and candidate for State Assembly, jump right into action. Lawler called 9-1-1, spoke with the woman and elevated her legs to improve blood flow and oxygen.
Watch as South Orangetown Ambulance Corps arrives at Orangetown Town Hall 
Orangetown Police Department and South Orangetown Ambulance Corps quickly responded to the scene and rendered aid. The lady received minor treatment and EMT's stayed on scene until she voted. She insisted on making sure she voted today. She was given a chair, stayed on the line and voted.
39th Brink's Robbery Anniversary Ceremony