PHOTOS: 2019 Stony Point Battlefield Memorial Day Commemoration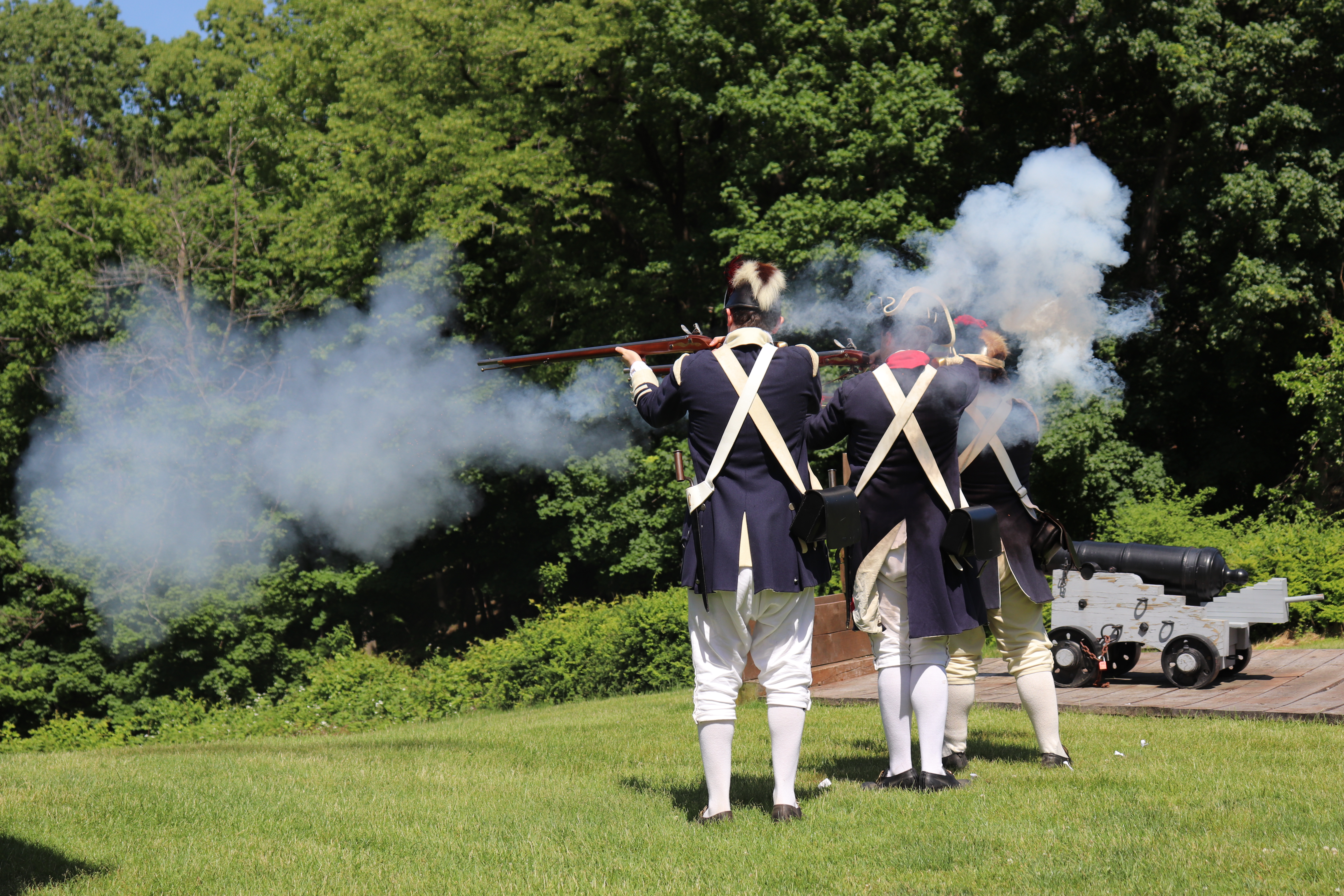 30 Year Rockland Paramedic Robert Sobel Retirement Ceremony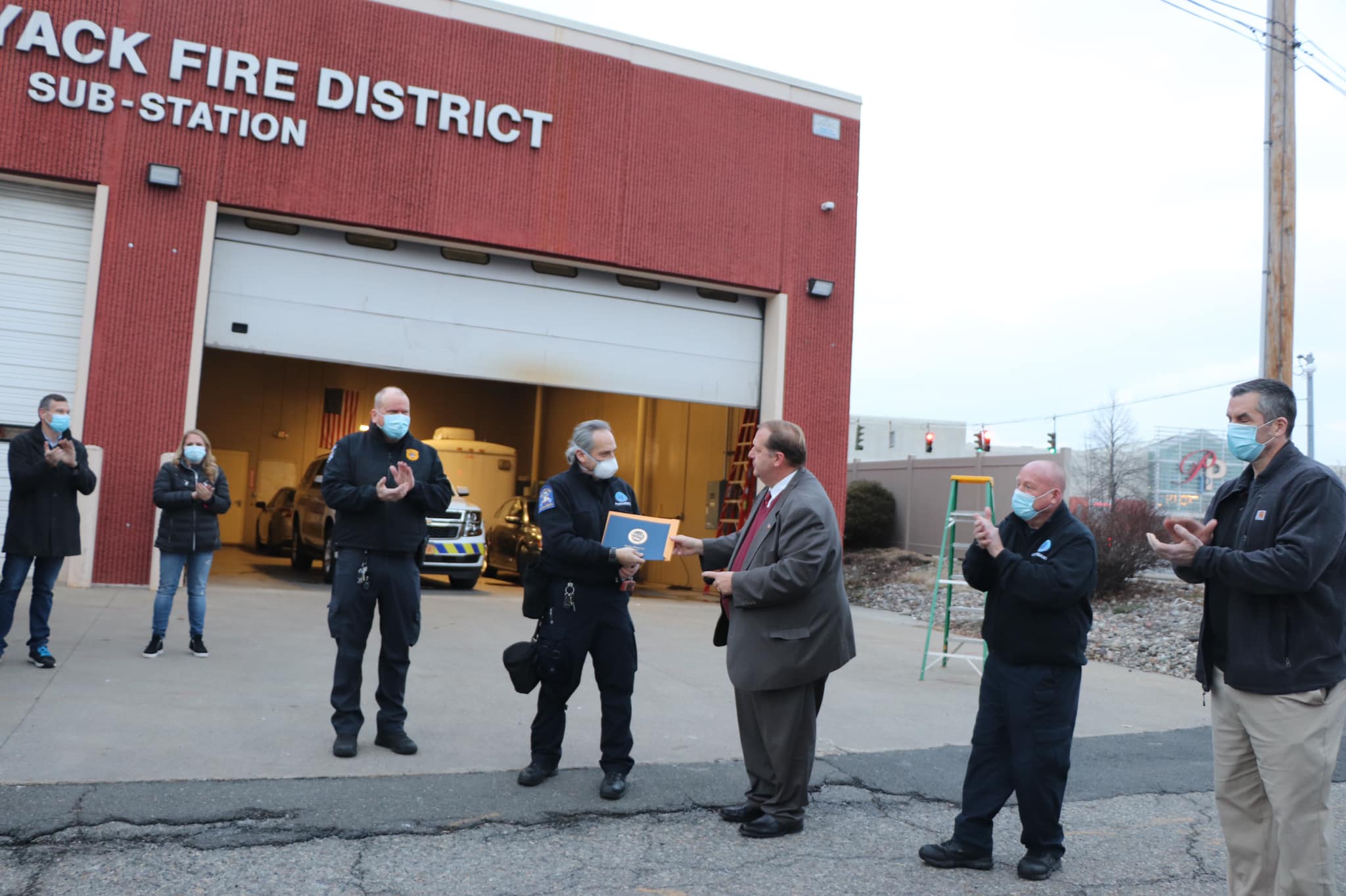 WEST NYACK, NY – Rockland Paramedic Robert Sobel has served for 33 years as an EMT and paramedic in the Town of Clarkstown.
On Wednesday, January 13, 2020 was his last day of service. Clarkstown Supervisor George Hoehmann, Clarkstown Police Department Chief McCullagh, and Detective LT. Ronan presented a certificate recognizing his service on behalf of the Town of Clarkstown.
Crews were on hand from New City Ambulance Corps, Nanuet Community Ambulance Corps., Congers-Valley Cottage Volunteer Ambulance Corps, Nyack Community Ambulance Corps and Rockland Paramedic Services.
Video via Rockland Fires.
Gentle Giant Brewery, RCC and Hudson Market Host First Virtual Beer and Food Tasting Event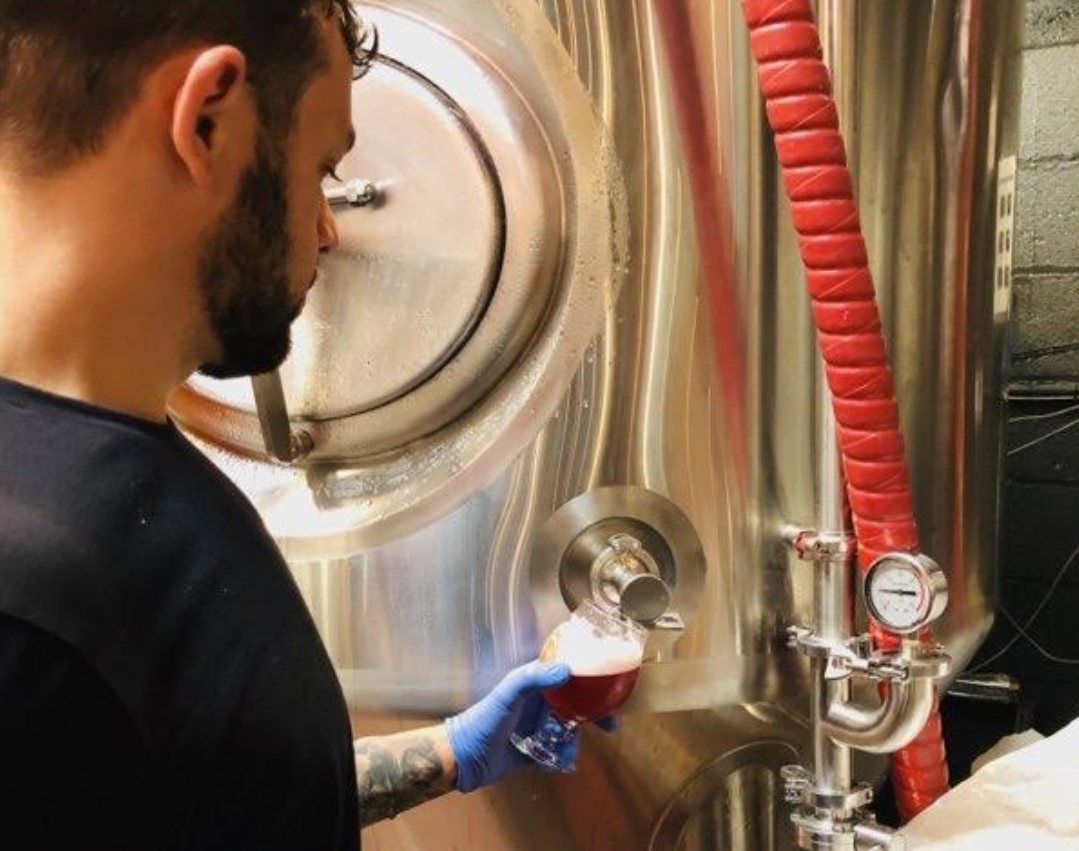 Rockland County, New York – Gentle Giant Brewing Company , Rockland Community College, and Hudson Market hosted their first virtual beer and food tasting event in December. Due to its success, they are launching a monthly event series exploring beer and food from local restaurants and breweries, in and around Rockland County, to promote small businesses in the County during the pandemic.
On Tap will broadcast January 28 at 7 pm via Zoom. The event itself is free, but participants who are interested in the food and beer must purchase online for in-person pickup at GGBC. Register for the online event at http://bit.ly/rcctasting by midnight on January 25, then join us for the virtual tasting of delicious beer and mouth-watering food pairings.
Beer and food order information:
 Beer Only $20
Comes with four 25.4-ounce growlers. Must reserve online by 1/21/21 at 11:59pm.
Beers: Pilsner, Hazy IPA, Citrazoic DIPA, and Black Lager
 Beer and Food $40
Comes with four 25.4-crowlers and food for two. Must reserve online by 1/25/21 at 11:59pm.
Beers: Pilsner, Hazy IPA, Citrazoic DIPA, and Black Lager
Food: Collard Greens, Prime Brisket, Meat Kabob, and Pork Belly Burnt Ends
Order online at https://www.gentlegiantbrewing.com/rcc. All beer and food pick-up will be at the Gentle Giant Brewing Company, 7 North Main Street in Pearl River, NY at the date and time specified on the order form. Registered guests will be emailed a Zoom broadcast link to join the virtual session by Rockland Community College prior to the event.
Jessica Stallone, a brewing novice, will be guided through the brewing process by Gentle Giant Brewing Company's Brew Master, Nick Carnicelli. They will be discussing ingredients, flavor components, and pairings of each beer and will answer viewers' questions submitted via the Zoom chat.
On tap at Gentle Giant:
 Paleolithic Pils German Pilsner—A crisp Pilsner brewed with a touch of Munich malt to add a slight biscuit flavor profile. Gently hopped throughout the boil with Hallertau Blanc gives it the perfect balance of bitterness and floral aromas.
 Citrazoic Double IPA—Made from the world-renowned Citra hops, this beer pours a medium amber with an intense citrus aroma and flavor including grapefruit and lime aromas along with gooseberry, passion fruit and lychee notes.
 Bobby Doesn't Know Shea Hazy IPA— You ask and you shall receive. Back by popular demand, we made a New England. IPA.  This double IPA has a traditional hazy appearance combined with a soft mouth feel perfectly fitting to the style. Dry hopped intensely with El Dorado and Cashmere, it gives tasting notes of tropical fruit punch and ripe pineapple. Should we keep cranking out New England IPAs? I think we just might.
 Baryonyx Black Lager—Made using bottom-fermenting lager yeast which imparts a dry crispness to this beer, this brew has a malty sweetness and a hoppy bitterness, with notes of coffee and chocolate.
Gentle Giant Brewing Company is located at 7 North Main Street in Pearl River, New York.